Canopies seem to be a trending topic right now and I've been wanting one for some time. Several options: Smittybilt makes a roof mounted roll out as well as a spare tire mounted quick shade. Both cost more than I'd like to pay for something so simple. Now, mine is nothing special, but it's effective. It can go just about anywhere on the truck.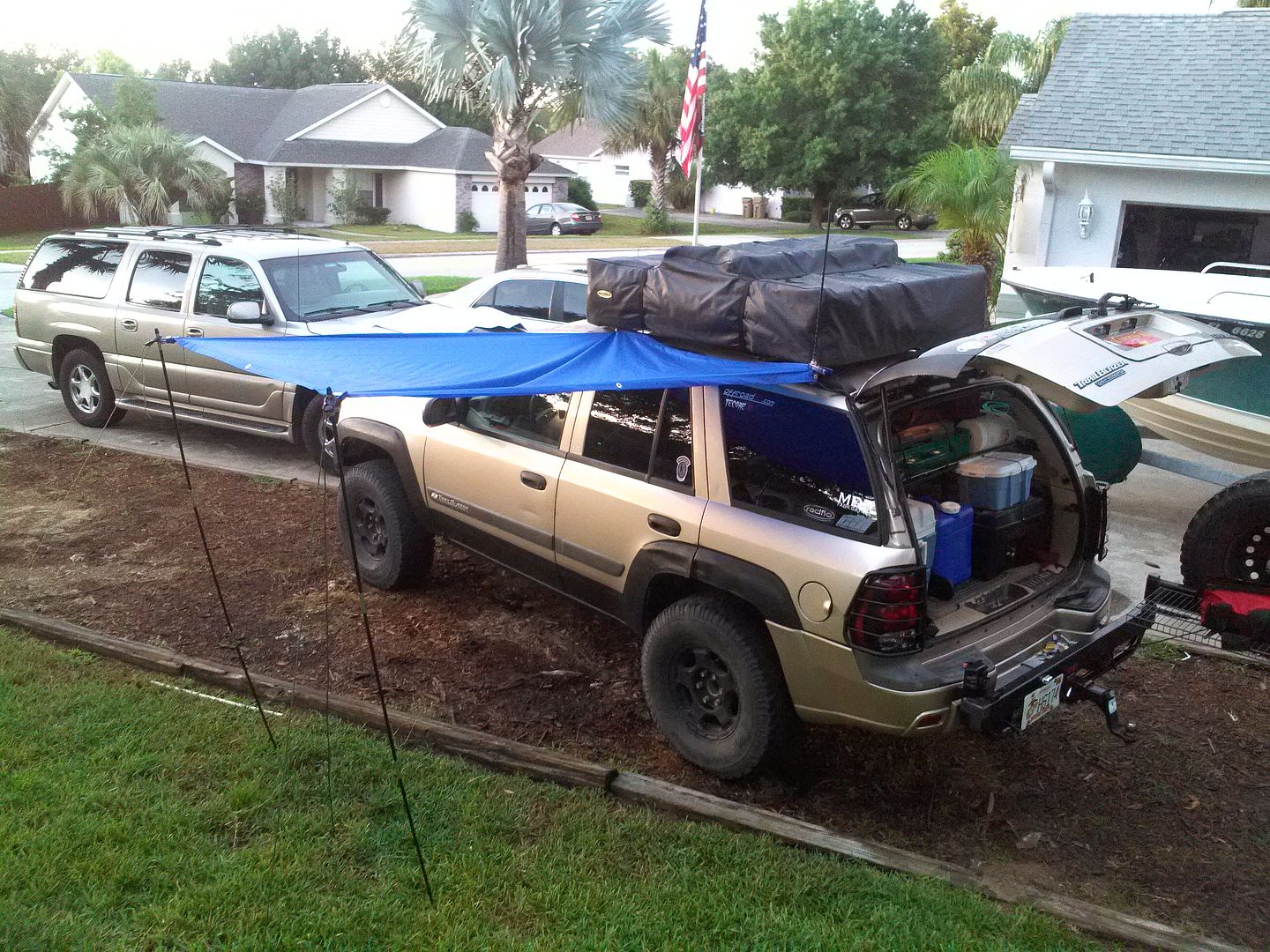 Hiker's tarp, 5'x7' :$8
Replacement tent pole kit (x2): $5 each
Nite Ize Cam Jam (x2): $7 for a pack of 2
Heavy Duty 1" clamps (x2 min) : $1 each
Tarp clamps (x2 min): $1 each
Tent stakes (x2): Idk, cheap?
550 Cord: you should have a bunch already.
(Prices are approximate)
The replacement tent poles come disassembled making them customizable. I used 3 sections to put my height around 6.5'. Filled the bottom plug with hot glue to prevent shit from getting lodged in there. On the top, I had to file out the circumference of the tarp clam to fit around the tent pole. Then placed a hose clamp under it to prevent it from falling down the pole. The Cam Jam is a great product for this as it makes tightening/loosening the line a cinch.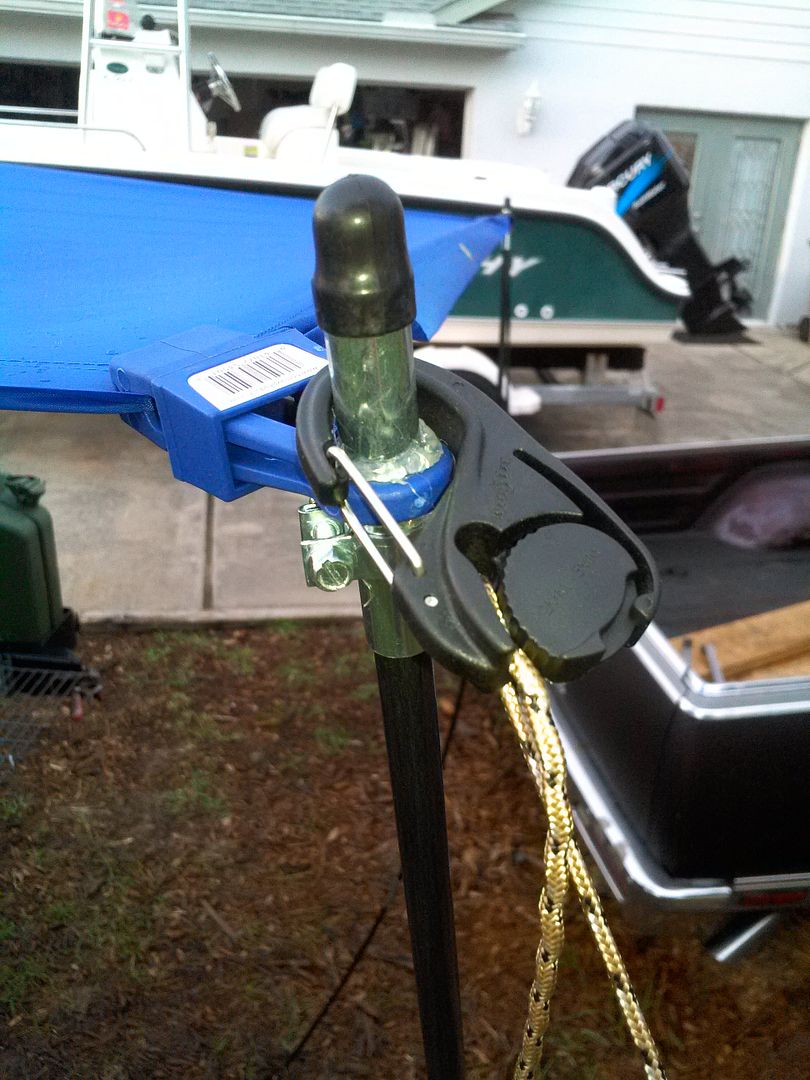 Pretty basic design on the truck side. Just some clamps to hold it on. I might put some grip tape on those areas to prevent slipping in wet conditions.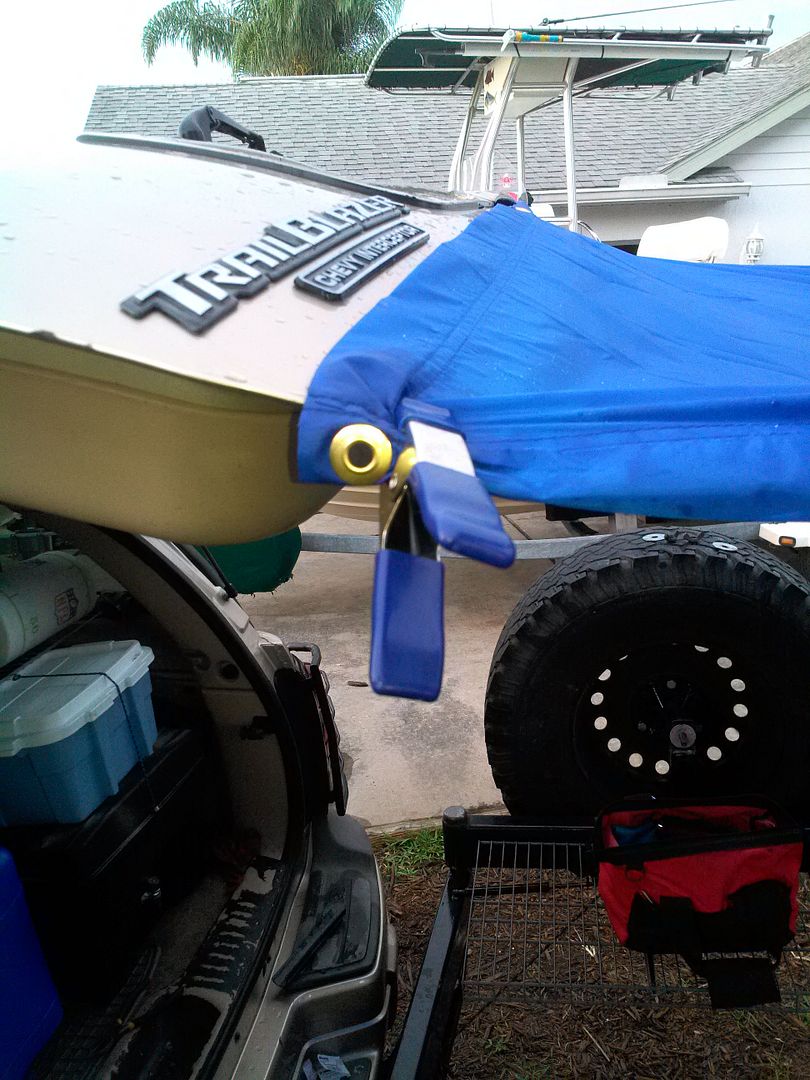 When it's raining, I dont imagine it being very stable or likely to last, granted the poles are flexible and can be positioned in any way to allow for adequate drainage. So I have mode 2:
This is even more simple. 2 separate tarp clamps and the cam jam just hooked straight from tarp to tent stake. There's plenty of ways to use this design. Ideally, I'd like to back up to 2 trees and string them up from the trees, but the tent poles give it a lot more versatility.