If you want to run tires larger than 30.5", you either need to install 1.5" wheel spacers, or obtain a wheel with a backspacing of
less
than ~5" (a stock wheel has 6" of backspacing and 7" rim width) AND a lift (either suspension or body will work). Depending on your particular combination, it may require some trimming of the inner wheel well.
Measuring the rim backspacing: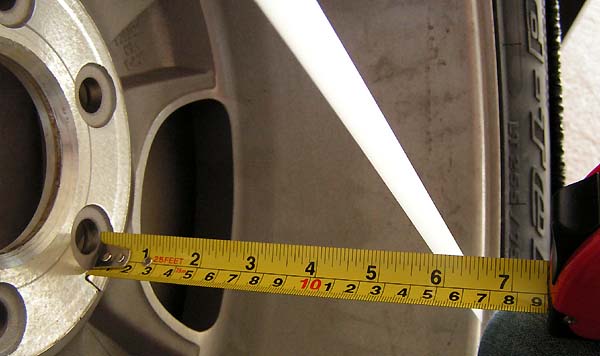 A set of 4 wheel spacers: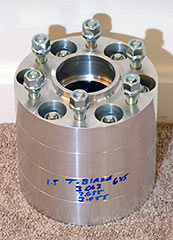 If you wish, a wheel spacer can also act as an adapter to change the lug pattern to match a new wheel. When the spacer also changes the bolt pattern, it is commonly referred to as a Wheel Adapter. If you are planning to use the stock bolt pattern, remember, our stock lug pattern is 6x5", or 6x127mm. It is
NOT
6x5.5", as most Chevy trucks are.
A common question comes up regarding the hubcentric and wheelcentric terms. Hubcentric means the inner bore of the wheel spacer matches the vehicle hub outer diameter. Wheelcentric means that the spacer has a small lip protruding from it's wheel face. This lip's outer diameter matches the wheel's inner hub bore. The purpose of matching these bores is to decrease the concentric offset between the components. It unloads the wheel studs during the torquing process, which allows the wheels to theoretically have less vibration at speed. Some people say it's unnecessary... to each their own.
A commonly used supplier among us is Fred at
http://www.wheeladapter.com
.