I normally only post finished projects, but I thought this one would be fun to share during it's progress. I thought about just buying one, but I thought it would be fun to create my own. So here I am... I have a few napkin sketches that I've worked on since last October, it was really a matter of finishing up some other projects and finally starting this one.
Here's the initial layout and test of the wood and hinges. I used 21/32 sheathing because I refuse to pay $50 for the nicer plywood. It's actually much stronger than I had originally planned, so I think I will be able to leave out some of the structure that I was going to add (which should be a nice weight savings).
I took some time to sand it down a bit to get rid of the majority of splinters.
Here is is laid out on the stands: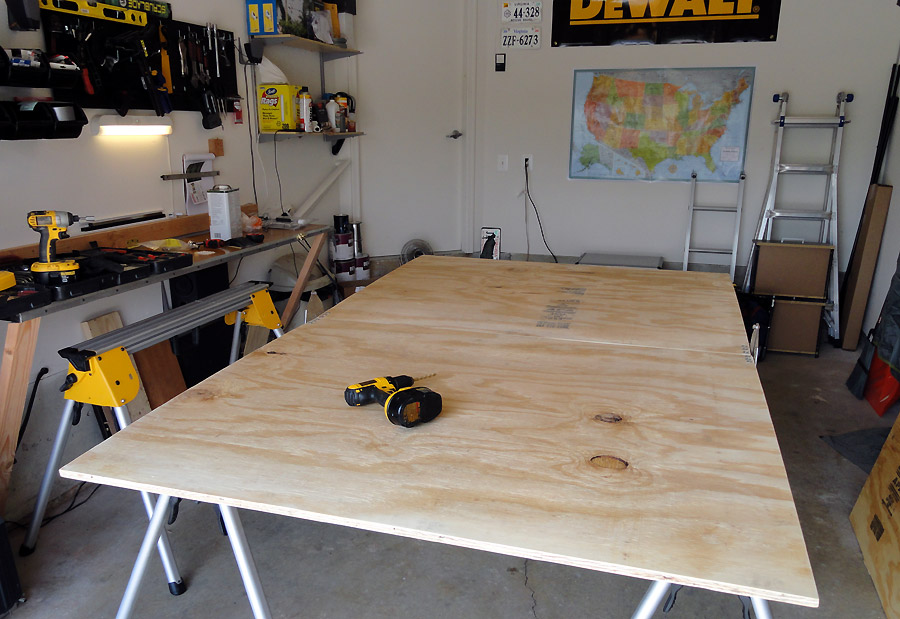 Here is a detail of the stainless steel hinges. They mount with 1/4"-20 bolts to press-in nuts. I still need to re-drill them with different holes. I got these from a different roof top tent from compactcampingconcepts.com. It was the one part that I was originally unsure of how to make, but luckily found these.

Folded, it will probably stand 9" above the roof rack, not including the ladder:
Treating it with some water sealant. It's currently drying: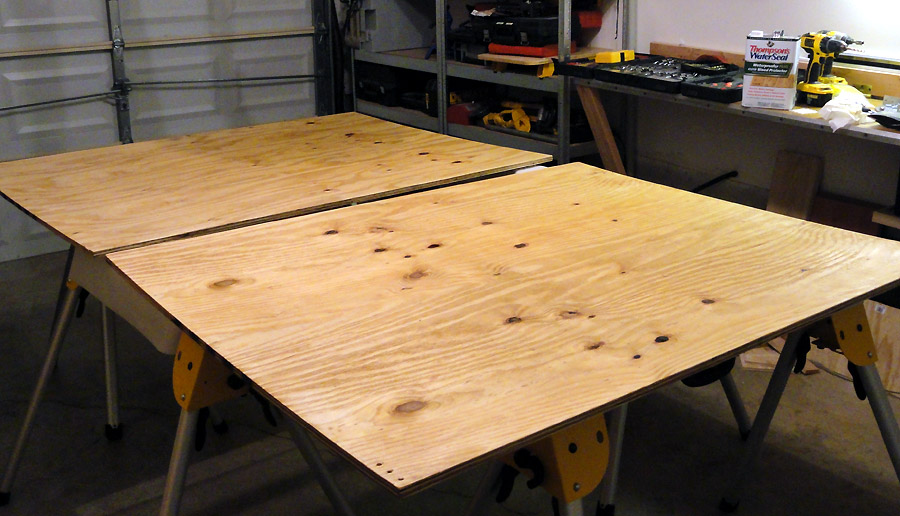 I can't promise that progress will be fast, but I hope to realistically have this done in a few months, I've got a few other projects that I also need to work on. Never enough time!