We went with the blackest discounts we could for this Black Friday weekend!!!
And here they are!!!
The most universal one size fits all - once a year - drop it like its HOT - 10% OFF ALLLLLLLL* MASSIVE SPEED PRODUCTS!!!!!!!!!!!!!!

Use Code: HOTLINEBLING exactly as it appears for 10% off ALL MASSIVE!!!

So that control arms, panhard bars, Apparel, Mustang stuff, LSX stuff, SRT-4 stuff, G-Body stuff, GT500 supercharger parts, keyed cranks, Harness bars, ERRRRRRRRTHINGGGG!!!!!!!!!!!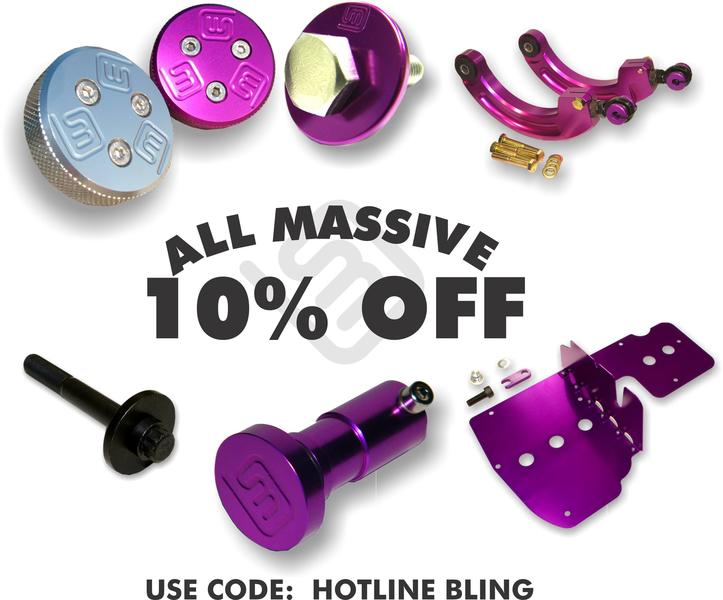 [/b]
[/color]
Promo ends Tuesday, December 1, 2015 at 8 am CST
Subject to to availability. Erroneous or improperly used discount code orders will be subject to modification or cancellation. *does not apply to massive speed PORTWERKS cylinder heads