I made my rear seat bottoms removable to give more (flat) room when the back seats are laid down. This also lets me keep my front seats all the way back. I made this modification before I joined, so some of the pictures are without the seats, but I tried to re-create the necessary steps. You need to remove both of your rear headrests for this to work (view my previous post "Rear headrest removal".)
Remove the plastic shroud from around the floor seat brackets.
Close up of the clips so you see how you need to squeeze them to remove them.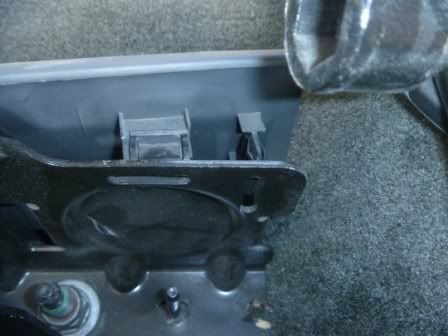 Remove the seat brackets and seat from the vehicle and drill out the hinge pins (I did this so I did not have to pick metal shavings out of the carpet) this is one of the floor brackets after drilling out the pin.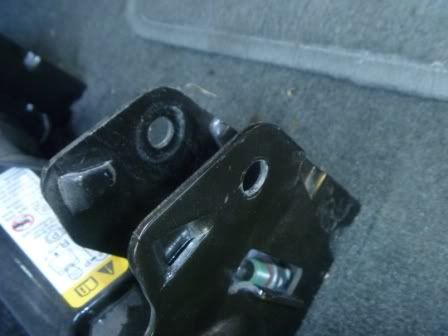 Re-install both floor brackets back in the vehicle in the exact spot they were prior to removal. Passenger side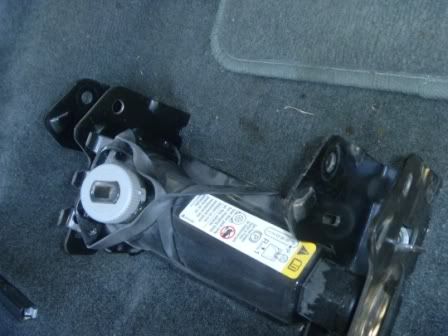 Drivers side
Keep these plastic bushings in the seat brackets as they are needed.
Buy 4 of these "cotterless hitch pins" they are a standard size at HomeDepot.
Click the rear part of the seat bottom in place and guide the front seat brackets into the floor brackets and push in the hitch pins.
I sometimes leave the "40" seat in to carry an extra person and still have the "60" seat removed for long cargo.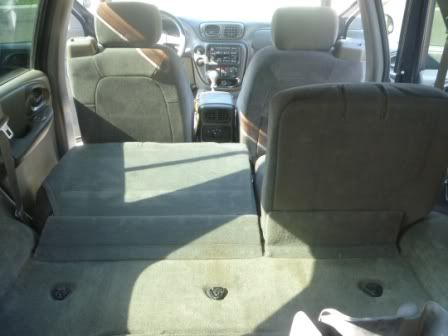 Both seats removed and still space with front seats moved fully back.
Useable space between the floor and seat back to store more crap.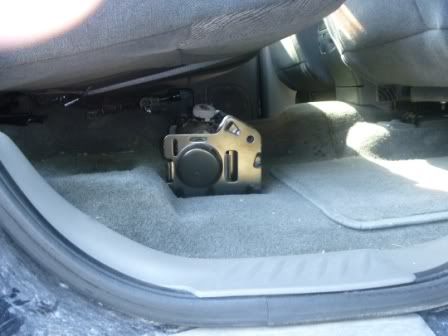 I keep the hitch pins stored in the seat brakets.
I did this 2 years ago and it is one of the best modifiactions I have made. The seats have been removed and put back in hundreds of times and even though one or two of the plastic hinge spacers broke, the seats still fold and remove perfectly without them.