"why did you customize the KMA bumper?"
A few reasons:
They don't offer powdercoating
Have you seen pictures of their normal stock bumpers after being installed? They stick off the side of the vehicle by at least 3" on each side, and they stick into the wheel well another 1.5" (see below picture).
Have you seen the brush guards they make? I don't want to make fun of anyone's vehicles, but their designs do not match the vehicle at all. (sure, functionality comes first, but aesthetics play a role when you're shelling out bags of money)
KMA doesn't offer a skidplate to work with their bumper.
Since a fabricator had to weld the bumper mounting brackets on anyways, it naturally made sense to have him to a little more work to "finish" the bumper.
As I said before, KMA produced a great starting point. I just felt like it needed a little more refinement to make it perfect.
An example of one of the many tweaks we did: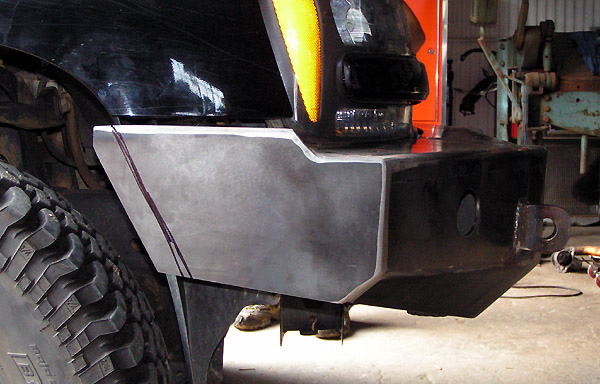 Final product: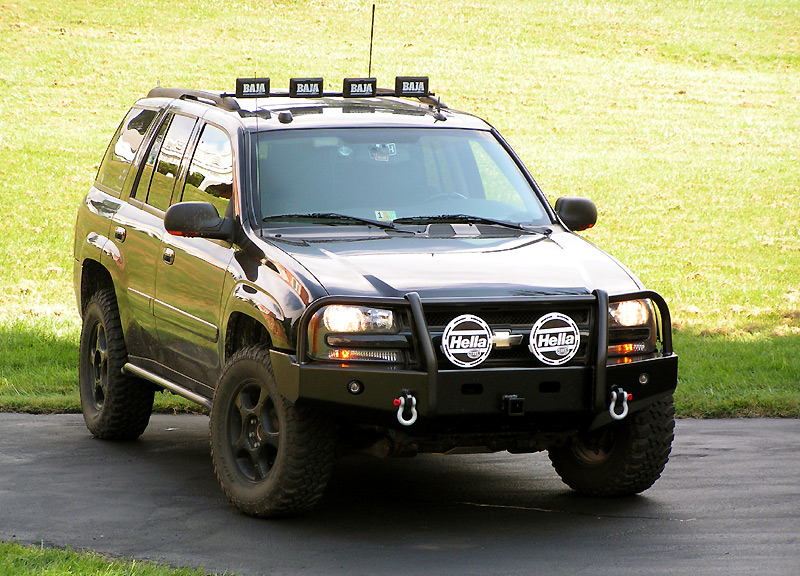 The bumper project that I started back in late March was finally installed!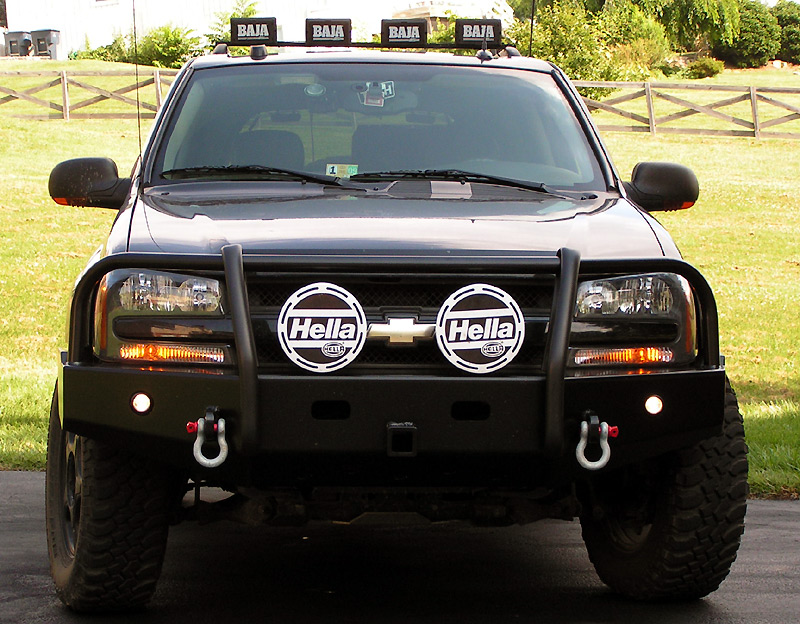 The bumper started as a Kennesaw Mtn bumper... but with some tweaks, and a lot of custom work. Anyone recognize the resemblance to my old WAAG?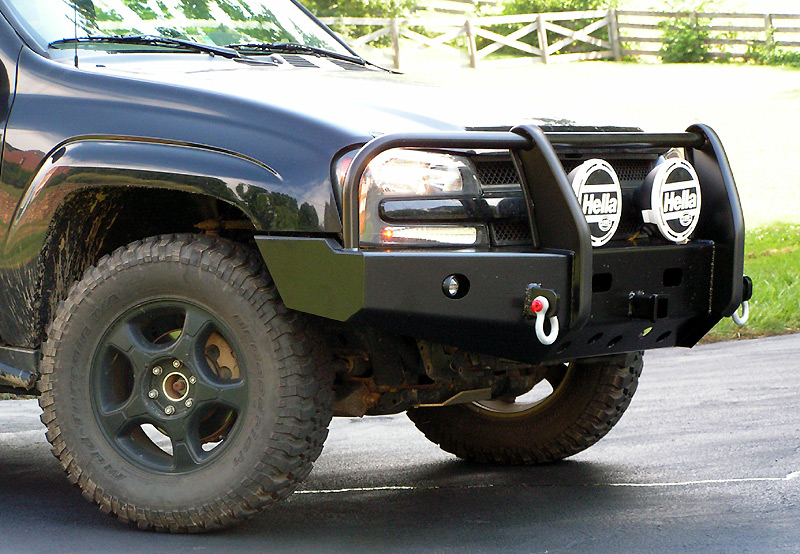 The push bars were pushed only 2" out from the normal mounting location, and worked into the bumper design.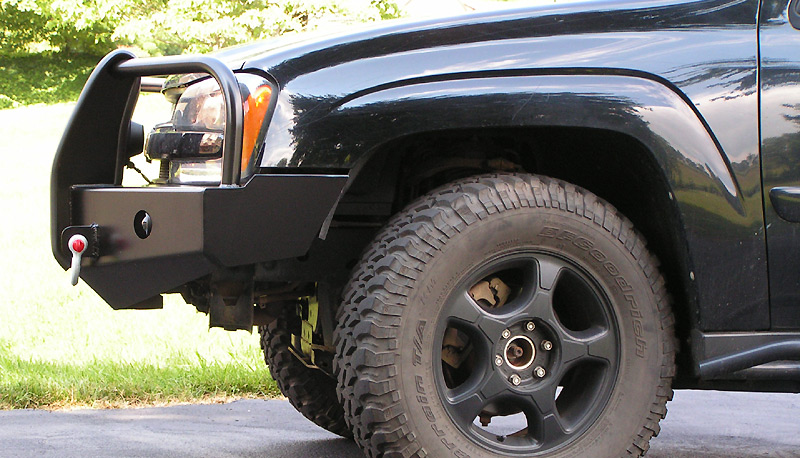 Notice... no fender overhang, as is prevalent in every other Kennesaw bumper I've seen.
All of the custom work was completed by my fabricator, Eric. He's the same guy that made my rock sliders
viewtopic.php?f=9&t=15
.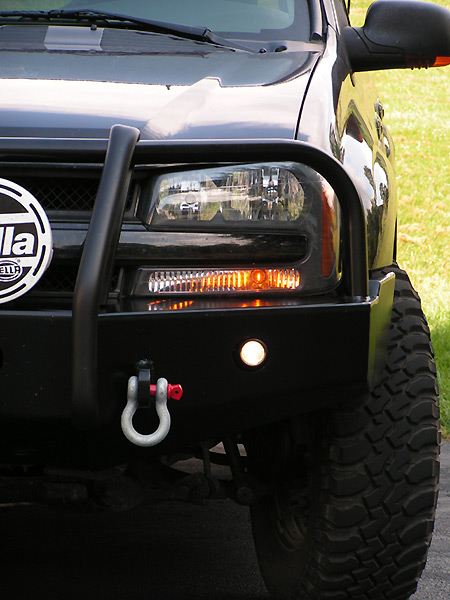 After much review and debate, I decided to mount up new fog lights. Part of me liked the stock fogs, but their performance was just awful. So I found the perfect lights, with the perfect beam. Not surprisingly they were another set of Hellas.
Hella Micro DEs: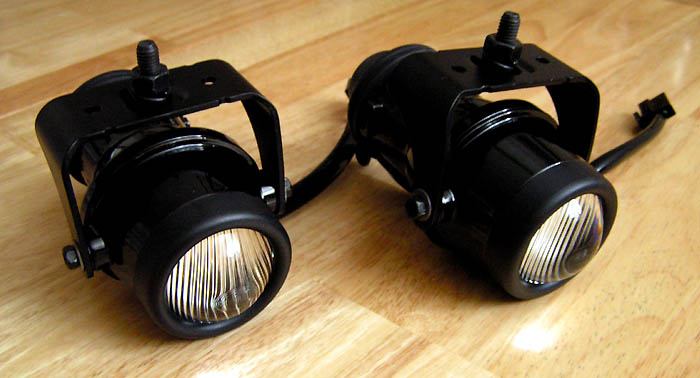 Figured I'd give you some background of the build over the past couple months: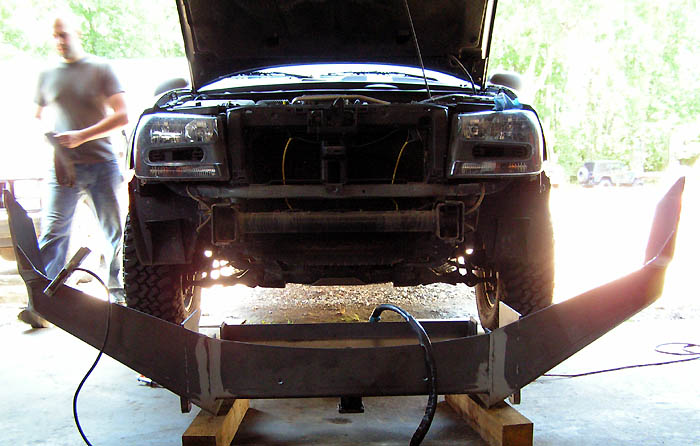 The bumper came with some deficiencies... which were addressed by Eric and his masterful welding, grinding, and plasma cutter skills: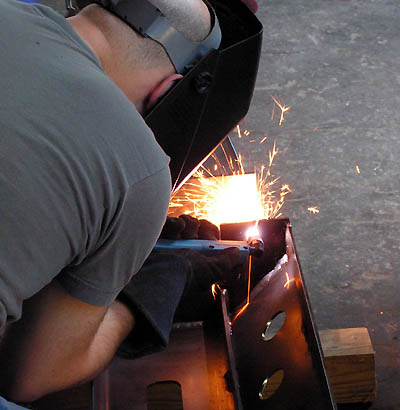 Test fitment with some of the adjustments: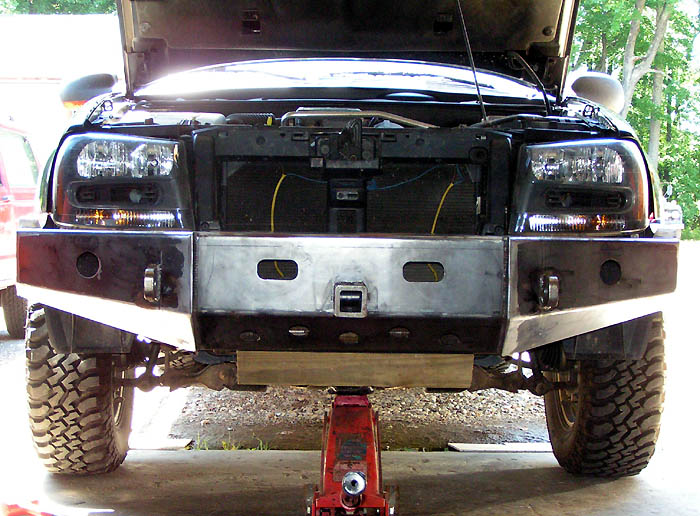 Working on the grille guard (fabbed from scratch):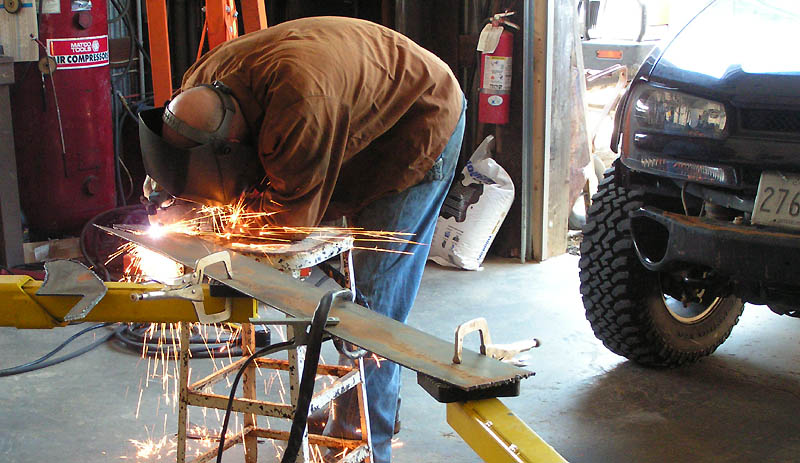 Center section tacked in for measurement and debate: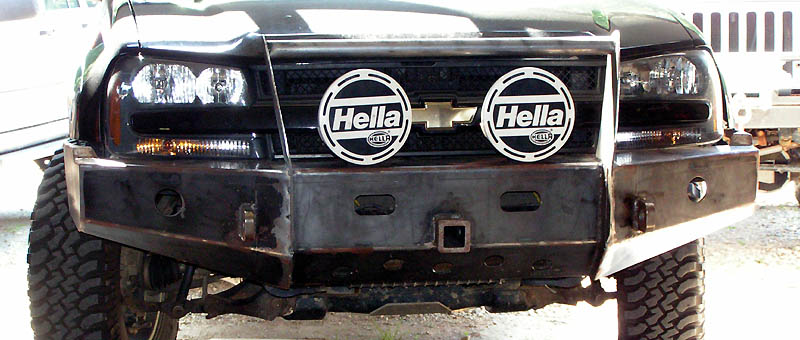 Welding in the headlight hoops. They were welded while on the vehicle in order to get them perfectly (in my eyes) matched and aligned: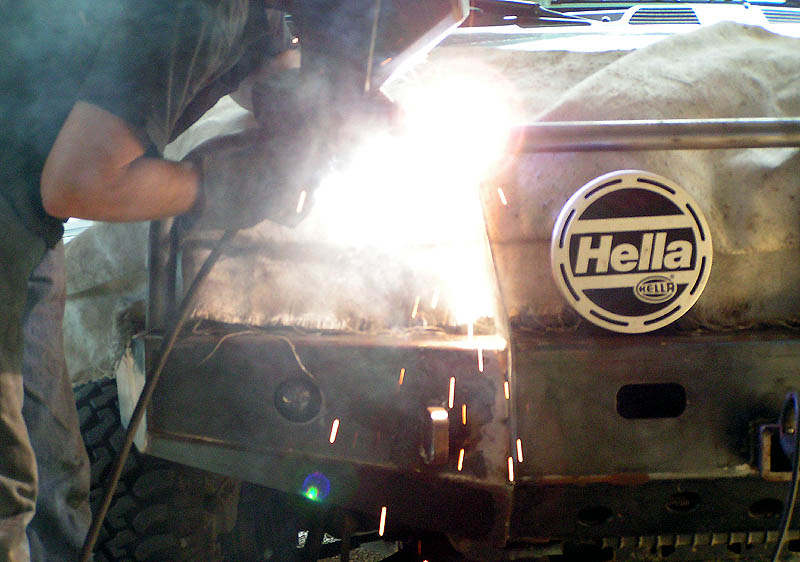 Here's the final test fitment of everything before sending it off to the powdercoaters (even if I had wanted a powdercoat from Kennesaw, they don't offer it):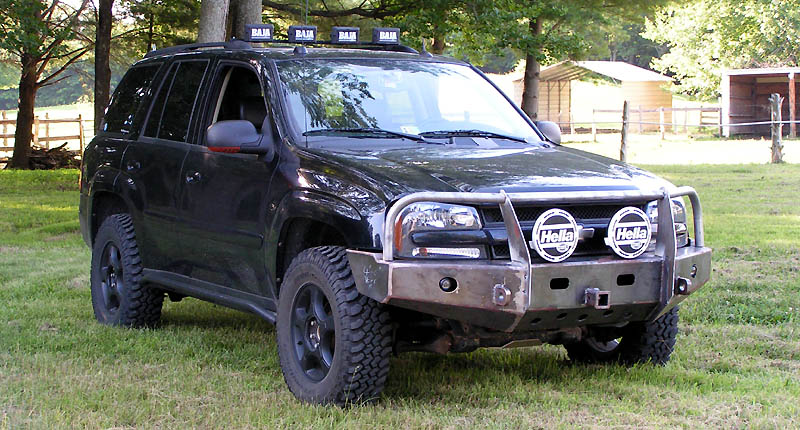 Fully powdercoated and finished... EXACTLY as I had envisioned it: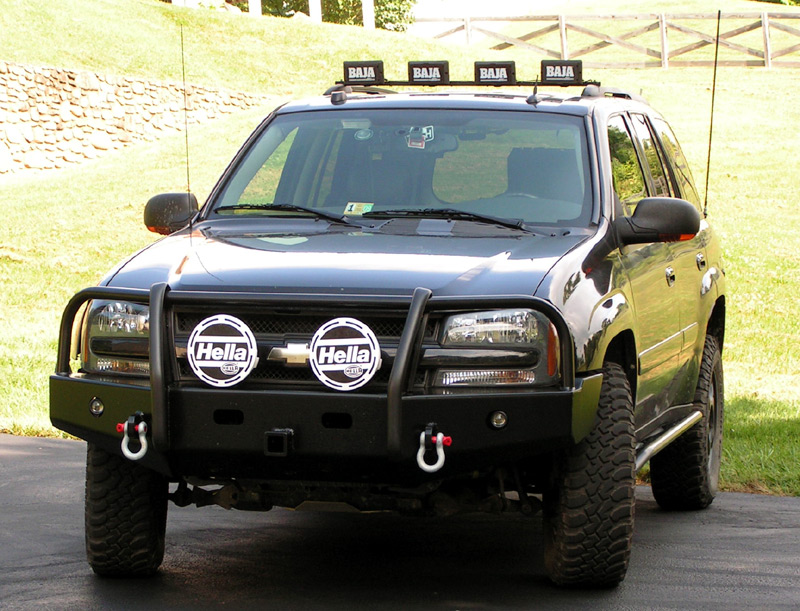 I have to compliment Kennesaw though. They produced a decent bumper (a nice, strong base) for me to begin with. Kyle (with KMA) was very helpful, and worked with me through my many, many questions and inquiries. I bugged the crap out of him. They were a two weeks behind on delivery (which is pretty good for a bumper company), but it saved Eric and I the hassle of making time to start from scratch. With work these days, there's no chance it would be done by now.
Eric, at Freaky Tree Offroad, did a great job dealing with my deadlines, constant nagging, and perfectionist yammering. I'd fully recommend him (again).
As always, the project is never finished... my next step is to find the right winch to mount in the receiver.
I hope you guys enjoy it as much as I do.