You need a way to safely and easily lift your engine (and possibly trans if it's still connected) from your vehicle when using an engine hoist. Massive makes the strongest, easiest to use plates at a killer price.
Full 3/16" carbon steel construction. This tool is more than just two pieces of metal welded together - we precise CNC Plasma cut mating plates and then Mortise and Tenon Thru-weld them for max torsional strength. INCLUDES all new high strength grade 10.9 Zinc and Yellow dichromate hex head cap screws and washers. Picks up all 10 bolt holes for max rigidity and ensures no damage to aluminum blocks, and seals out the motor from dust and dirt (or a random 8mm socket) while in storage. Triple crane pickup points offers superior versatility.
Made right here in the USA!!!
Fits ALL 97-current LS / Gen III / Gen IV / Vortec based engines!
YOUR CHOICE OF HIGH DURABILITY POWDER COATED FINISHES!!!
TEXTURE BLACK OR WRINKLE RED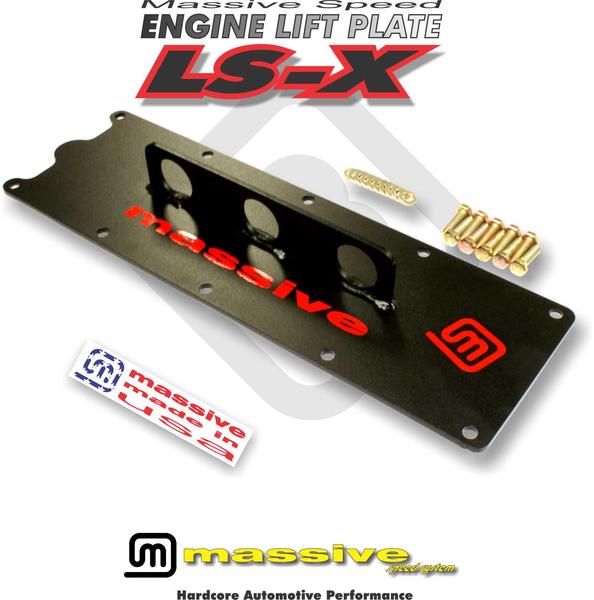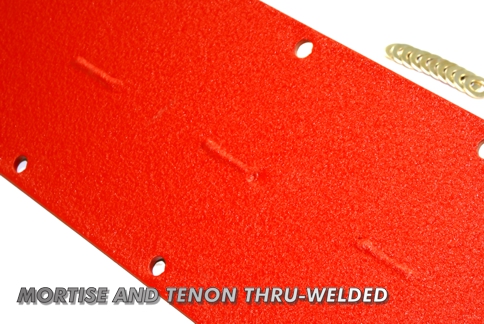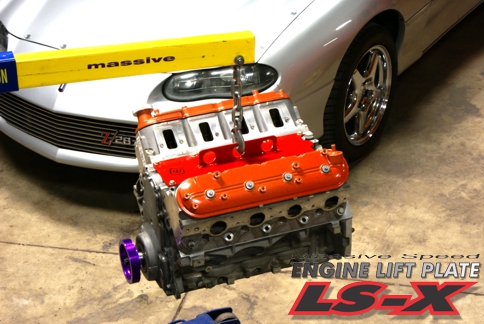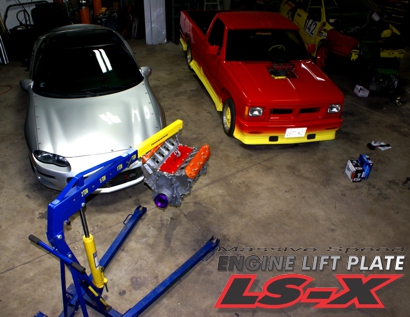 MATO'16257.X
Find it
Here
Just $57.17
ON SALE FOR THE REST OF 2014!!! TAKE 20% OFF!!! PAY ONLY $45.74!!!
Use code: LIFTED
Exactly a it appears
Still
Just $5 shipping to the lower 48!!!