Not TB stuff, but thought you might like to know (and so you dont think we died - havent been on here much at all lately):
We've cooked up some new braces to go with our fine lineup of GM A-Body rear suspension components.
Add extra rigidity to your chassis in key suspension pickup points! Result is superior traction and far less fatigue on thin body/frame mounts!
Unique centrally mounted opposing thread jack screw allows the Massive braces to be fully adjustable ON CAR for ease of install AND allows preload!!! Other's simple threaded rod mean the braces must be removed to adjust and no preload can be dialed in. These are the finest braces available for your A Body. Superior in function to original equipment stamped braces found on factory Hi-Po cars - Big block, W30, 442, GTO cars. Includes Massive's HARDCORE HARDWARE kit. Only the finest 170,000 PSI Grade 8 Yellow Zinc bolts with Nylock nuts and plated washers. Strong enough for all power levels and replaces your weak rusted stock stuff. Fully TIG welded. Prominent Massive logo so people know your using the best. As usual, these braces are MADE IN THE USA .
Premium powder coated in house for awesome looks and longevity. Available in 5 colors,
Gloss Red

,

Metallic Silver

,

Blue Pearl

, [b]Gloss Black
and our
Signature Purple Pearl
[/b].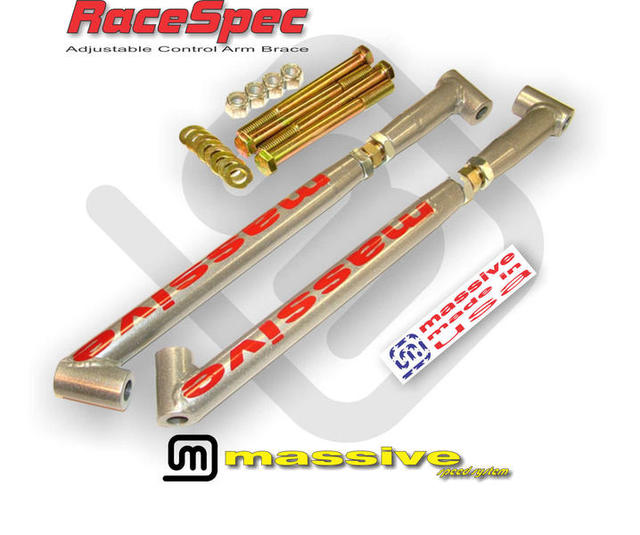 Just $117.11!!! Find em
Here