Massive is pleased to announce we've dramatically expanded our line of adjustable rear upper control arms!!!
We are now producing them for:
*Ford Mustang / Fox Body / SN95 cars 79-04
*GM G Body cars 78-88
*GM A Body cars 68-72
*GM A Body cars 64-67
Featuring:
Fully boxed 1/4" steel laser cut bracketry.
Billet BIG O.D. Custom machined rod end step bushings – Not off the shelf tiny pieces! Dare to compare! HD construction made just for this purpose where rotary motion is most critical but torque loads are great. Won't let your factory stamped steel brackets twist or bend. BIG HP cars will tear lesser pieces to shreds.
Full T6061 billet aluminum .220" wall tie rod is not only stronger than OE stamped piece, but also lighter in weight! Machined flats for tool usage.
Aurora 5/8in VCAM 15,000 lb Load capacity PTFE Composite race spherical rod ends - super strength yet metallic contact isolated - NO NOISE! LONG LIFE! NO LUBRICATION NECESSARY! Years of exhausting research at the race track and on the street have led us to these "cost-no-object" ends!!!
Fully adjustable ON CAR for limitless fine tuning.
Quality made IN HOUSE right here in THE USA!!!
Includes Massive's HARDCORE HARDWARE kit (the competitors DON'T!). Only the finest 170,000 PSI Grade 8 bolts with Nylock nuts and plated washers. Strong enough for all power levels and replaces your weak, rusted stock stuff.
Premium powder coated in house for awesome looks and longevity. Available in 5 colors,
Gloss Red
,
Metallic Silver
,
Blue Pearl
,
Gloss Black
and our
Signature Purple Pearl
.
Here's a few of them: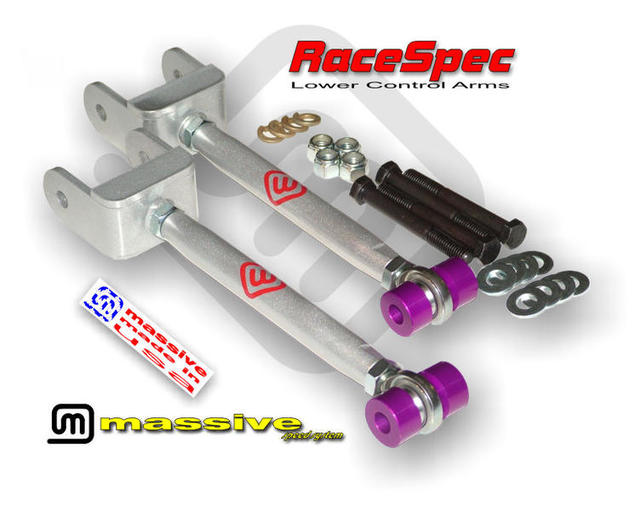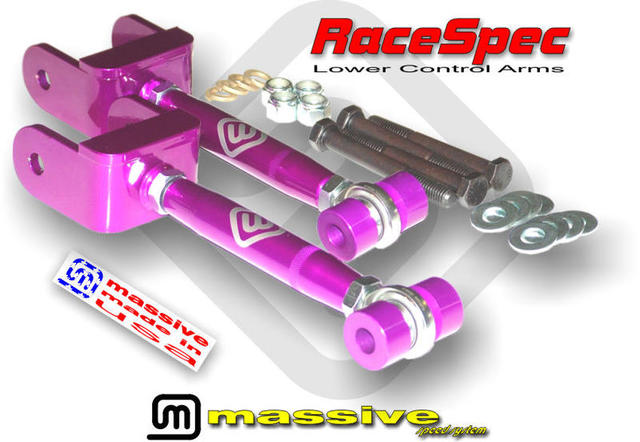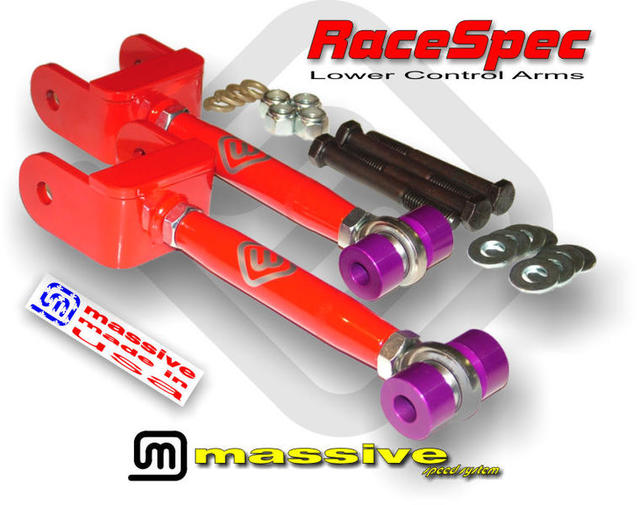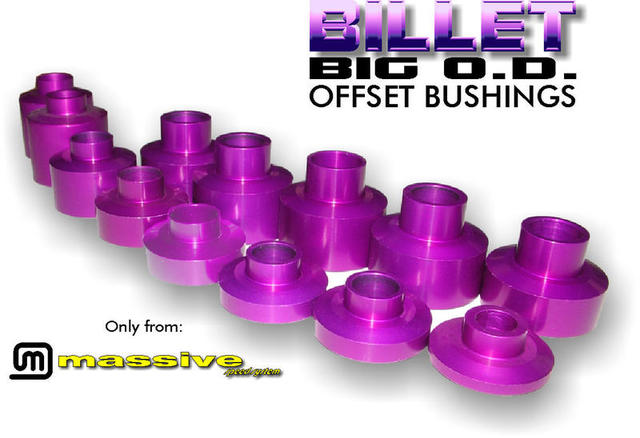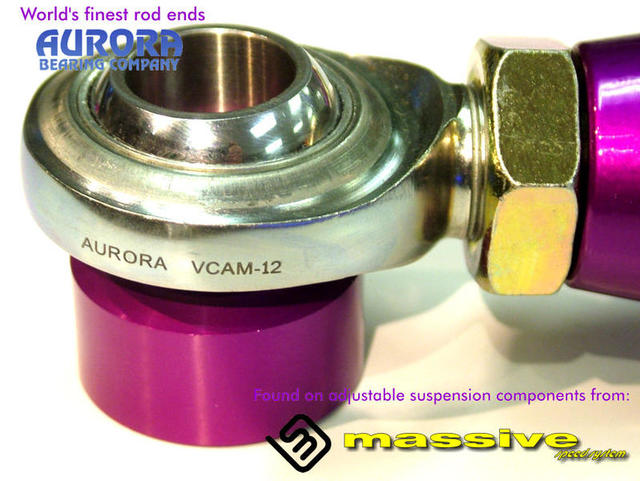 They are all available at
$179.17
, but for now until the end of the month we are hooking it up with a [highlight]10% OFF intro coupon code!!![/highlight] Enter: UPNUP exactly as it appears for 10% off these uppers through the end of the month (May 31st, 2012) while checking out.
Find em
Here