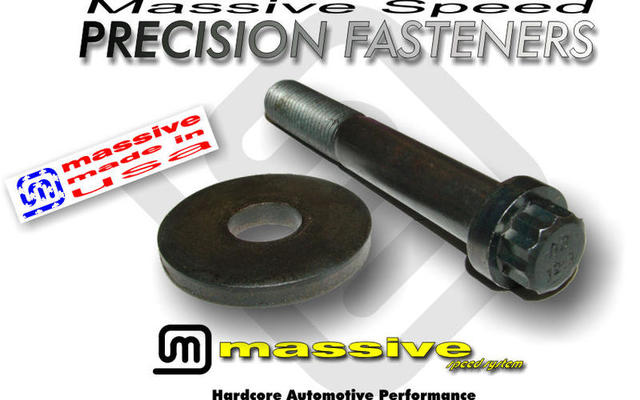 Truly superior strength is needed on this most critical of load bearing fasteners. The crankshaft sees immense kinetic energy! Both twisting and lateral loads are exerted on this one area, and to an even greater degree on belt driven supercharged cars. OEM fasteners are one-time-use - they stretch and must be replaced, so upgrading with the Massive Speed Precision unit is a "no-brainer". Grade 12.9 197,000 PSI tensile strength 12 point flanged bolt finished in black oxide is far stronger and places superior clamp only load to balancer through the use of a seperate washer plate (a full 1/4" thick!) versus the 1 piece stocker. Fully reusable. MADE IN THE USA!!!
Just $24.57. Still $5 shipping to the lower 48 states.
Find it
Here
YES this will work on your 5.3 or 6.0 Trailvoy!!!