We're now offering our new line (and the industries only for this platform) of FULLY ADJUSTABLE Rear suspension components!!!
Upper control arms, rear control arms and panhard bars are available.
They are offered individually or as a complete kit.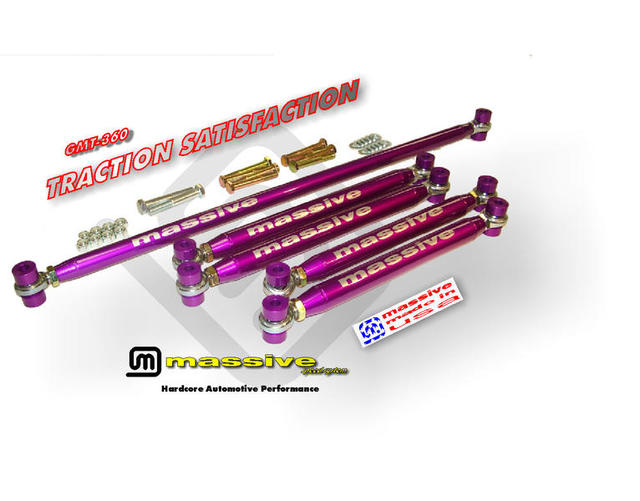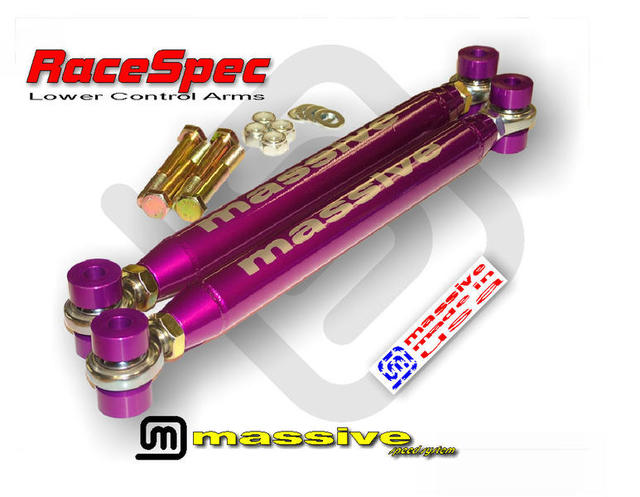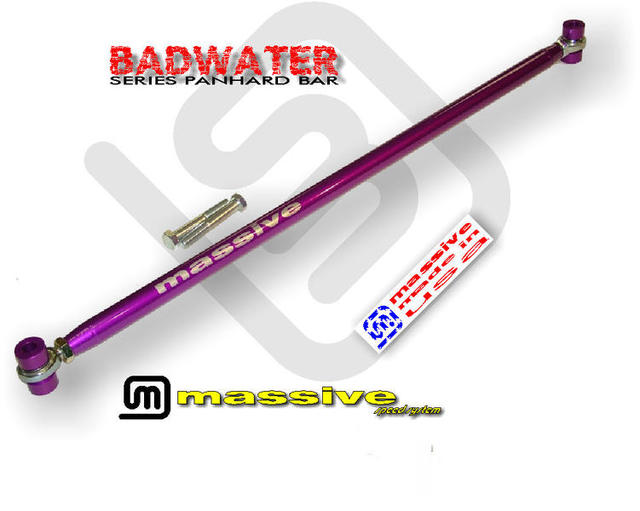 They are available in 5 colors,
Gloss Red
,
Metallic Silver
,
Blue Pearl
,
Gloss Black
and our
Signature Purple Pearl
.
Featuring:
BIG 1.5" OD .120" wall Alloy steel tig welded body will handle ANY power level. Premium powder coated for good looks and long life.
Aurora 3/4in VCAM 21150 lb Load capacity PTFE Composite race spherical rod ends – super strength yet metallic contact isolated – NO NOISE! LONG LIFE! NO LUBRICATION NECESSARY! Years of exhausting research at the race track and on the street have led us to these "cost-no-object" ends!!!
Billet BIG O.D. Custom machined rod end step bushings – Not off the shelf tiny pieces! Dare to compare! HD construction made just for this purpose where rotary motion is most critical but torque loads are great. Wont let your factory stamped steel brackets twist or bend. BIG HP cars will tear lesser pieces to shreds.
HARDCORE HARDWARE kit. Only the finest 170,000 PSI Grade 10.9 bolts with Nylock nuts and plated washers. Strong enough for all power levels and replaces your weak rusted stock stuff.
Made with quality right here IN THE USA!!!
Full spherical rod end construction eliminate flabby rubber – this means your rear will be planted were it's supposed to be, dramatically improving traction and handling performance, and allowing far greater articulation and flex. Double adjustable with opposing threads so adjustments can be made while installed, makes centering of your lifted or lowered axle a snap. Massive logo so folks know you use the best. Simple 1 hour install with basic hand tools.
The panhard bar uses 1.25" .120" tubing for diff cover clearance.
The uppers can be had for $219 per set
Here
the lowers for the same
Here
, the panhard for $139
Here
Buy them all and save $58 on the Traction Satisfaction kit!!!
Here
AND to kick these off were going to offer
10% OFF on any of these new items
for the next 30 days, and as always
$5 shipping
to the lower 48 states. Use code TOUGHTB when checking out.