There have been a few times, I've had random thoughts about camping, and there really hasn't been a place to share them. The regular chat thread seems too hodge-podge, at times. Plus, what I've wanted to say, doesn't really need its own thread. I figured this might be a decent thread to start, to share general camping stuff, without having to start a new thread. Kind of like the gun thread, or the "What did you do to your GMT" thread. If this idea sucks, Mods, feel free to delete this post, and any following info.
I've been looking for a decent axe to add to my camping, and recovery equipment. Just picked this one up tonight, on Amazon, for $17 shipped.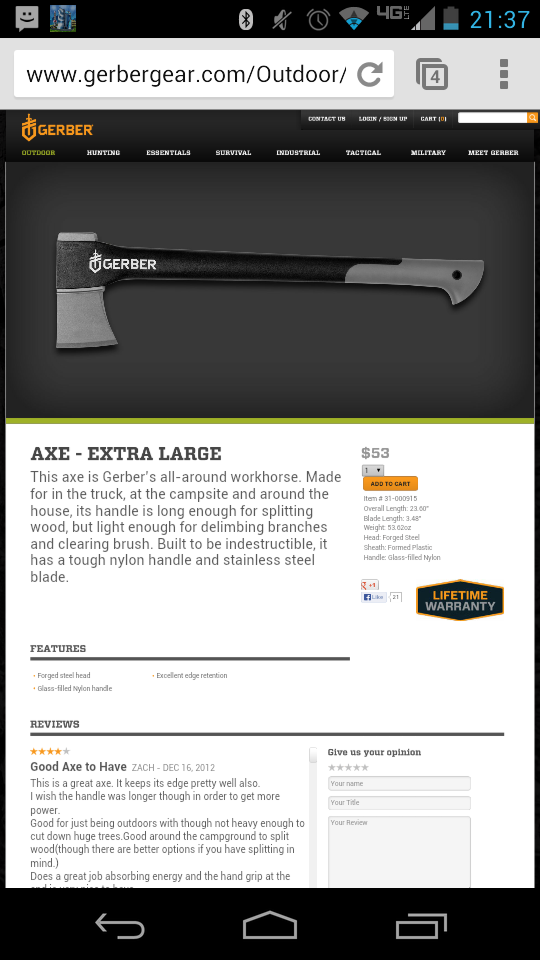 I have the Fiskars version, in hatchet size, and I am very pleased with it. It looks basically identical, only the gray is orange, and the handle is shorter.