Well got the bug again, especially since I can't go to the Turkey day thing. Drove more towards the northern part of Ocala National Forest as I've only ever explored the southern part. At first I was very pleased since the last fires burned up most of the trail blocking brush, and the trails were wide open. Like this:
My excitement was shortlived, as shortly down the trail, it went to being what ONF was known for... very closed in, unmaintained trails on flat, sandy ground. The kind of trails that make me thing it'd be worth it to Herculine my entire truck. As I went along this particular trail, it had been neglected for quite some time, so there were down trees everywhere. After spending 30 min sweating in the sun on the first one, clearing it with an axe, just to turn the corner and find a bigger obstruction... I decided to change my mission from "trail riding" to "trail re-blazing".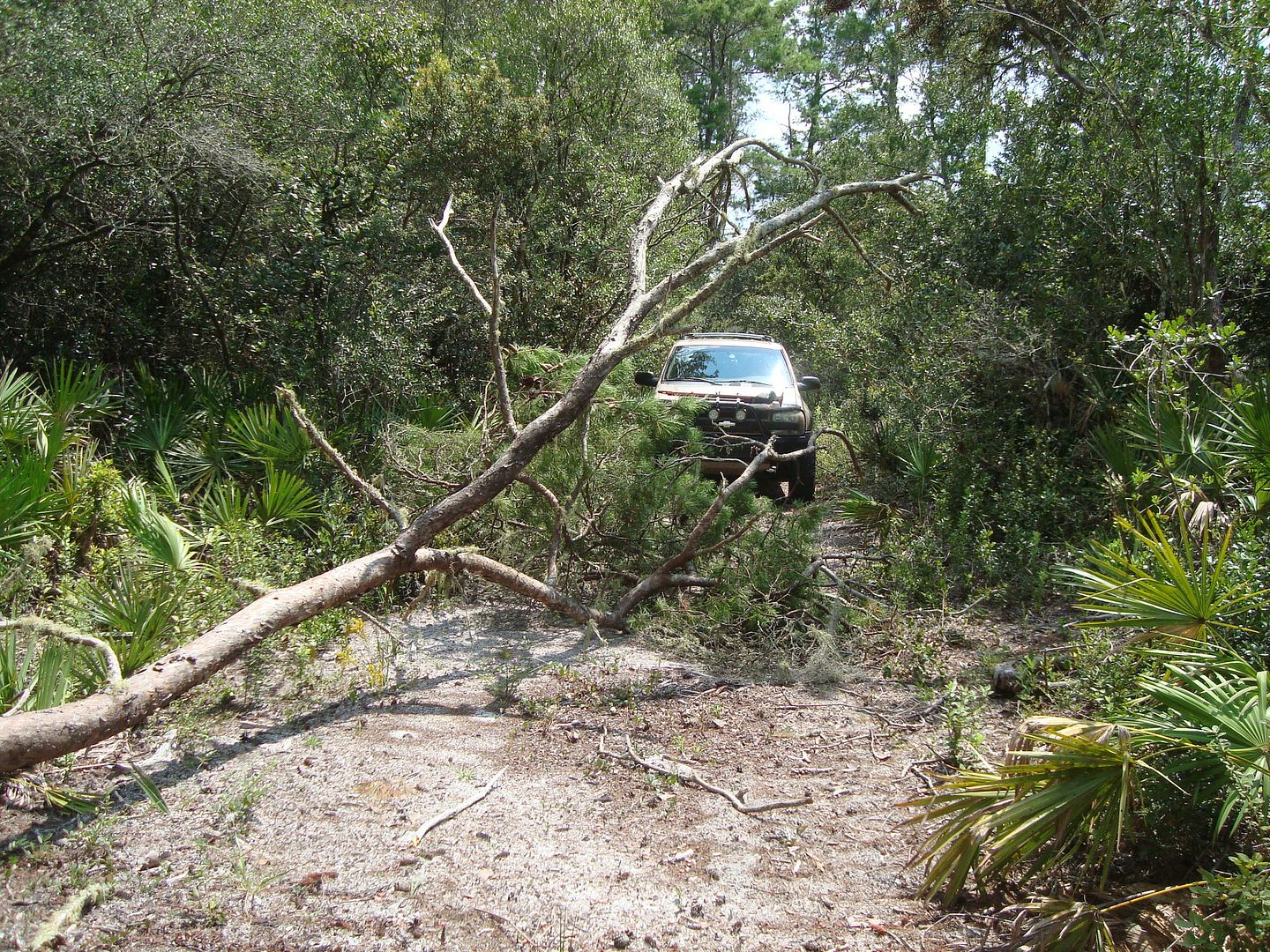 After I got out of that hell hole of a trail (which i had to turn around and go through it all again because they only closed ONE end of the trail) I found one that opened up a bit, but there was quite a few spots of standing water of which I was cautious about. To my comfort, it was wet sand, not mud, therefore traction was not at risk. This was a river crossing that was kinda deep (skip to 0:26, unless you like seeing me walk away from camera)
Then I discovered this lil' guy hanging out on my high-lift. I named him Larry. No idea what he is... but he is rather large.
As I'm on pavement, headed to the next trail, I hear a odd scratchy, grindy noise. At first I thought I was dragging a branch or something. Once I didn't see anything dragging, I investigated further and found this...
I got relatively lucky though. There appears to be no damage to the differential other than the outer race bearings. Apparently water is not as good of a lube as we previously thought........... When I popped the drain plug, nothing came out.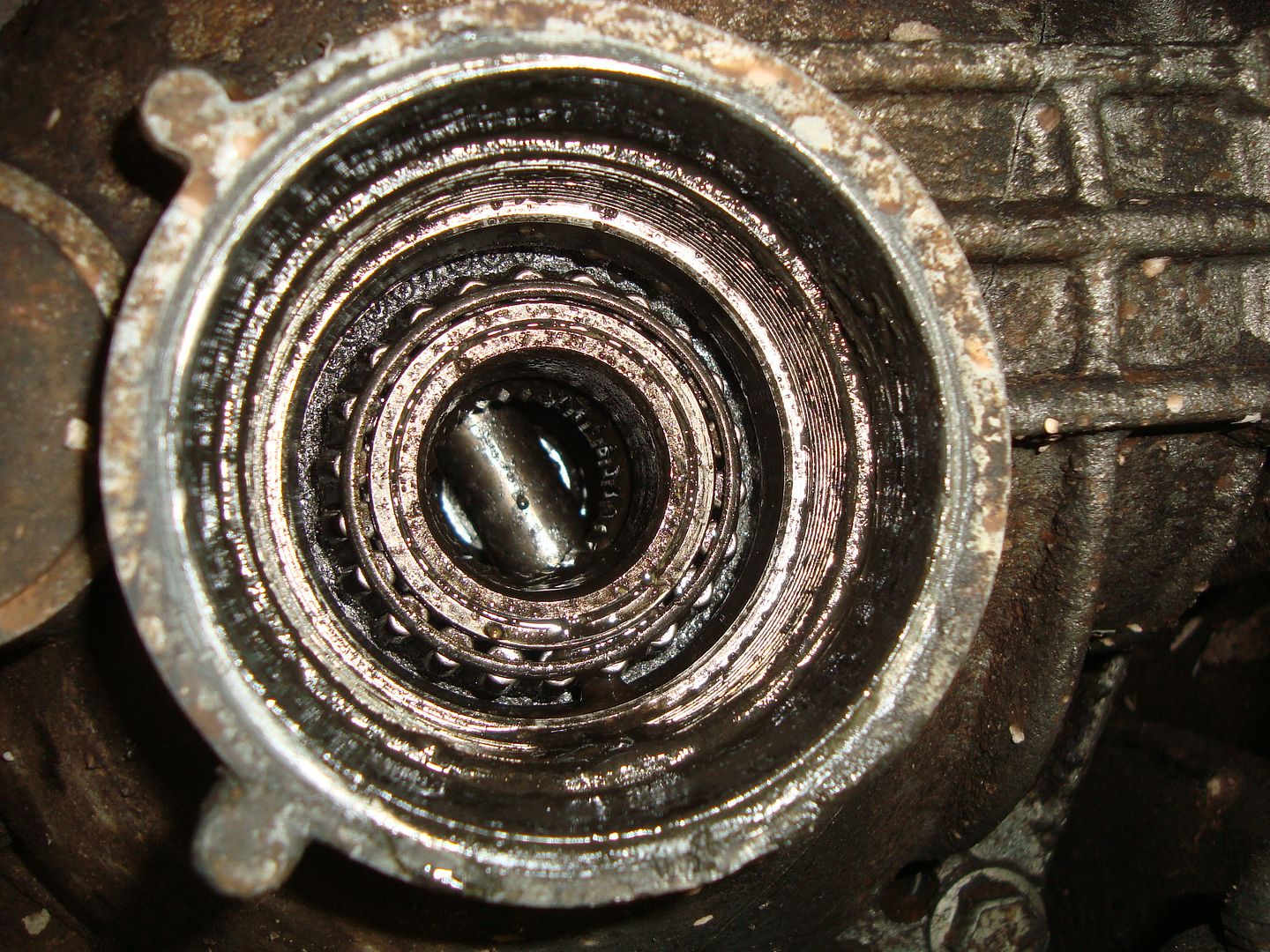 Left the CV out, put back the inner bearing support thingy, the threaded thingy and the rubbery thingy. Capped the hole with the cap to a medicine bottle. (I searched the roadside for while looking for an orange gatorade cap) As always, I keep extra fluids for almost every component of my truck, so I was able to re-fill the diff and drive home. I'm fortunate enough to have my patrol car out front and can use it off duty, so I wont have to drive my rig until i get it fixed.