The Roadie wrote:
darring70 wrote:
Off-roading with Dave this morning
You tugged him out of the bog?

Details, man! Details!
The big black Yukon stuck is my friend Don. The long and the short of it is; We're going down the trail, I'm leading because i've been there before and I bought the map, i also have my GPS set to where I want to go. It's alot drier than normal, not a lot of big puddles. There is some mud here and there where water stands. We come up to this wide spot and off to the side of the trail is a little 2 track with some mud. I stop put it in 4, and walk right through it. Don, next in line decides he can do it in 2. He proceeds, slows down and gives it some gas to show off, and sinks the rear. Put it in 4, and sinks the front. I tried pulling him forward with a strap, Buy I was only pulling his skid plate/cross member further into the ground. One of the Jeep Wranglers with us hooked his winch to Don's rear hook. Only to drag the Jeep towards don. The second Jeep strapped up to the first jeep to help anchor, and still they just dragged themselves toward Don. Than Don started moving backwards and out of the hole. While the jeeps were still slowly sliding toward him.
As for me, I DID NOT get stuck. Neither did Darring. We had fun. Got darring some back woods pin stripping to show for his first trip out.
Only real damage to report is, I broke a CB antenna on a low overhang. Going to the truck stop on Monday to get a new antenna and a couple spring mounts. The physical antenna wasn't broken, just the fiberglass mast, so I tried to fix it with a splint. It worked for a little bit.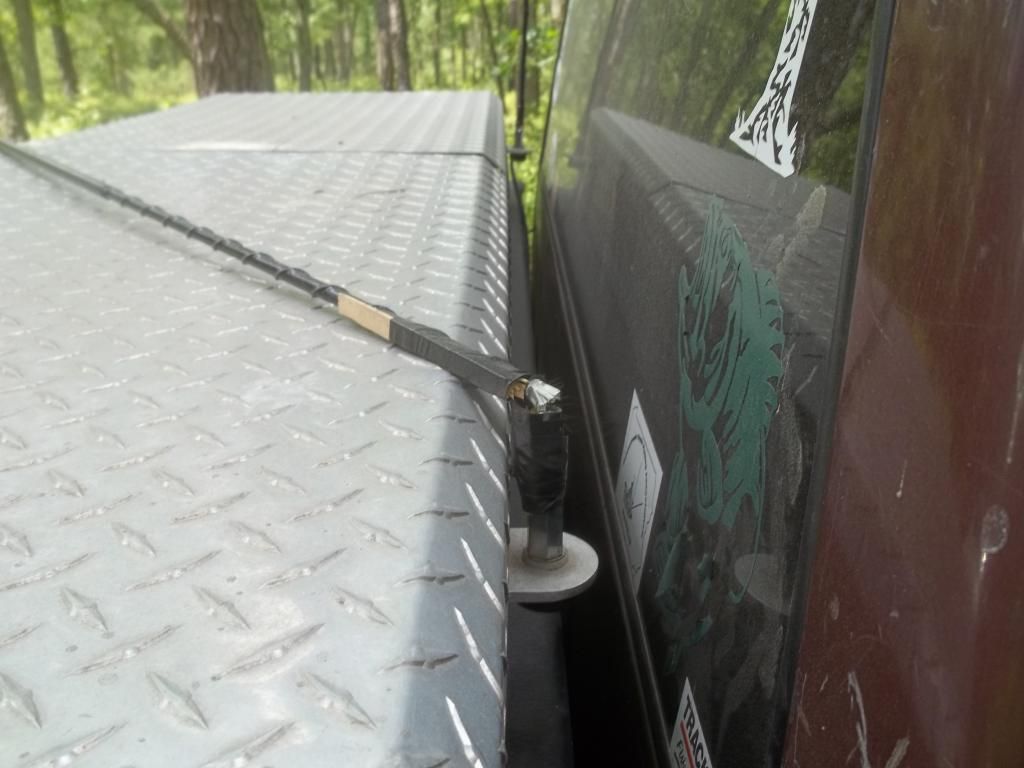 Don stuck again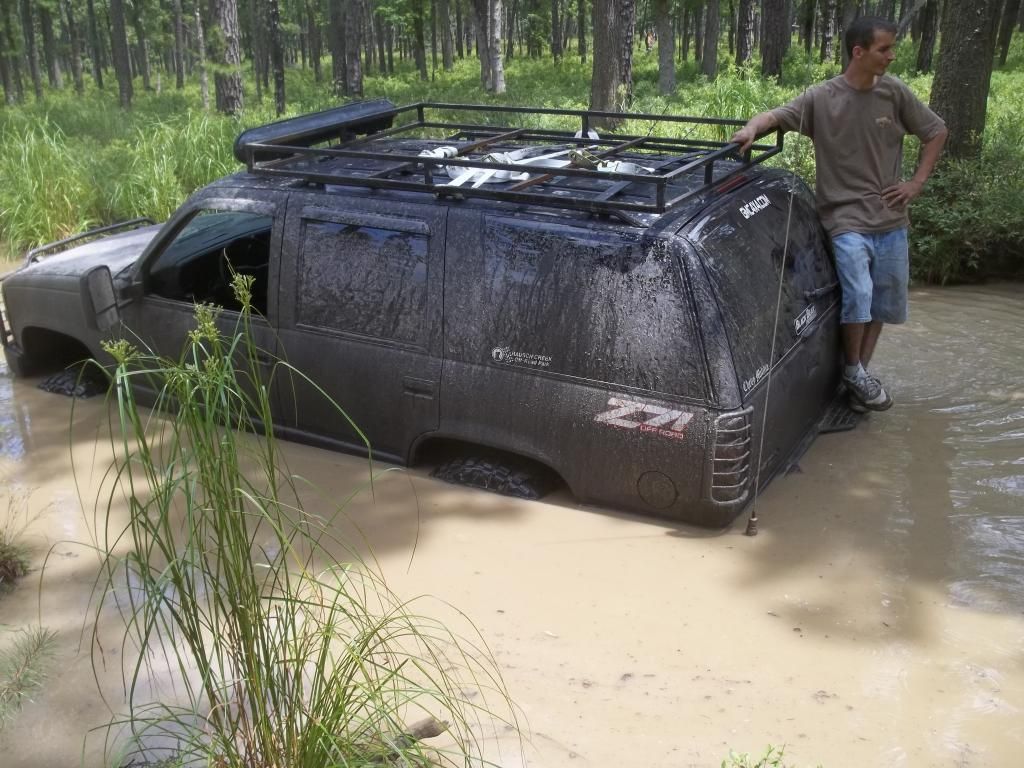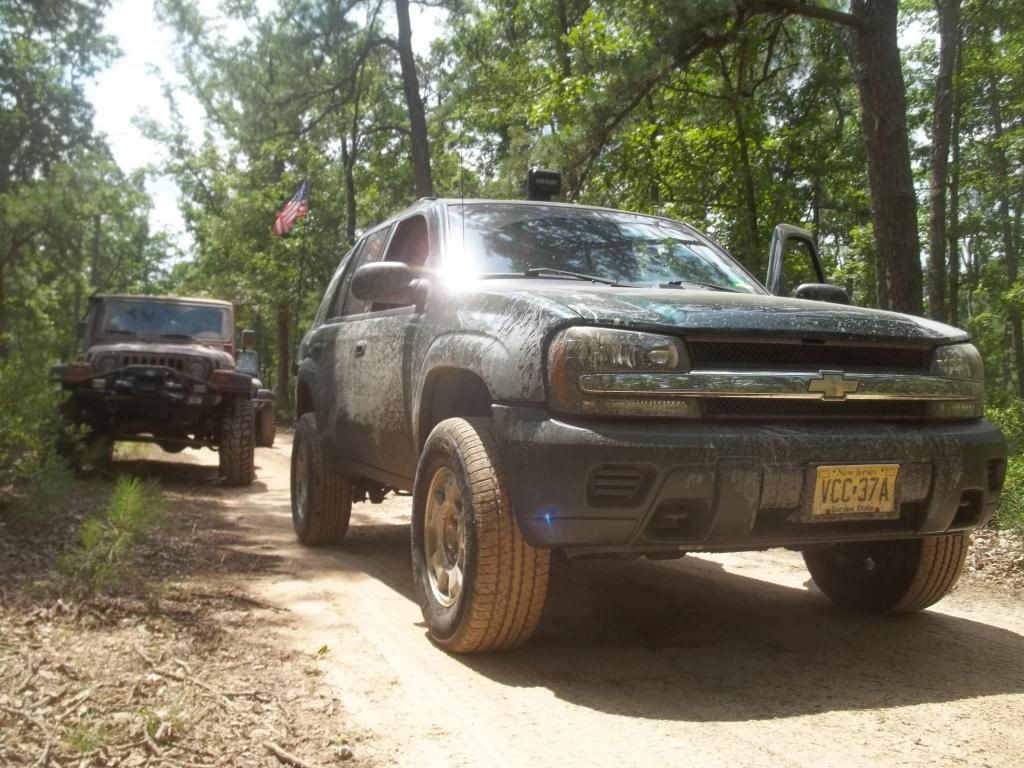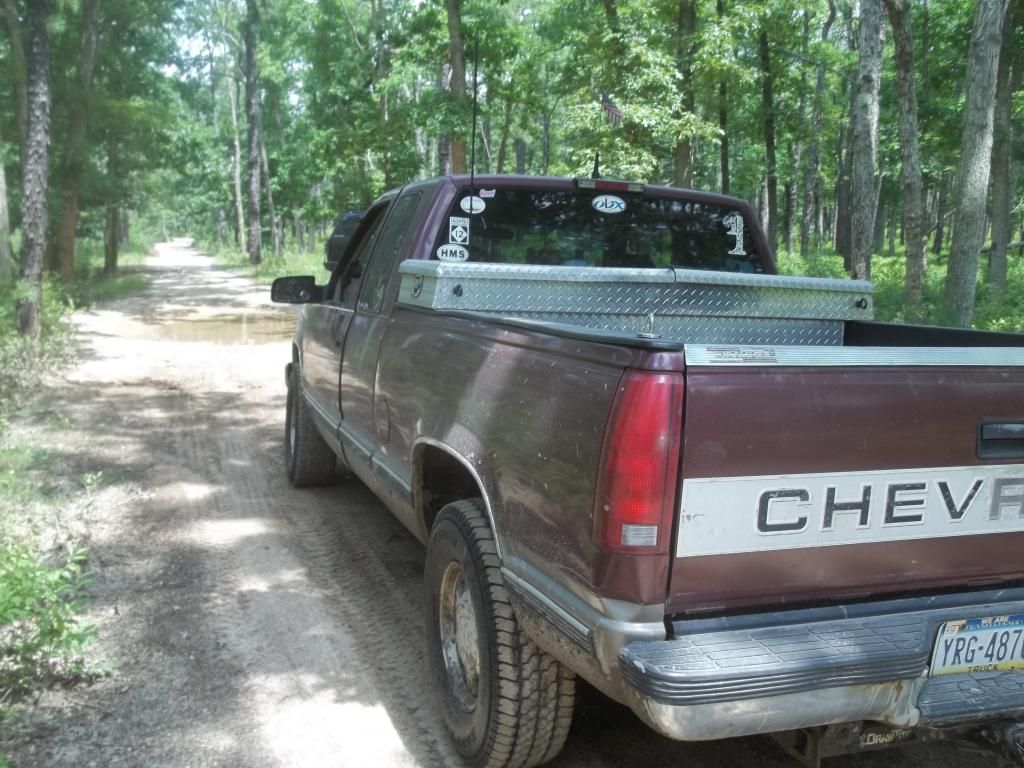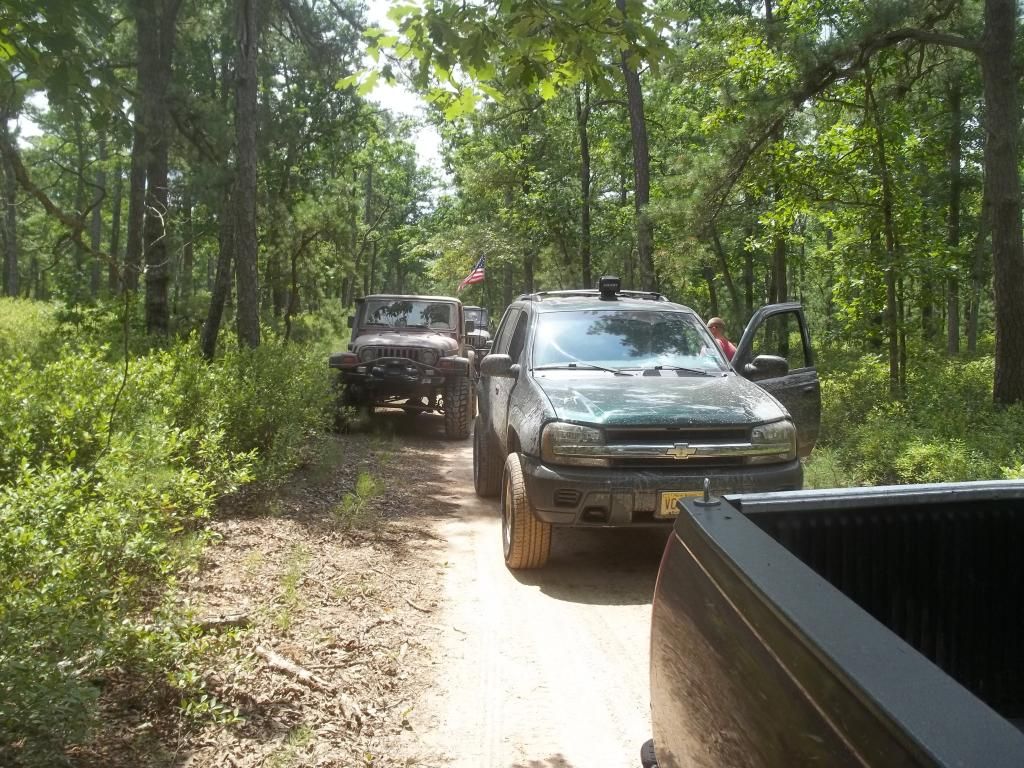 All in all we did about 15 miles of trail. The "Jeepers" decided to skip out early because they were hungry... I mean i understand with 4 people in a Wrangler they don't even have enough room for a small cooler and snacks. I had a cooler full of stuff and was ready for a full day on the trails. Than Darring's son got a little antsy and disinterested so Darring decided to head home too. No problem, it happens with younger kids.
And Darring, it was a pleasure to meet part of your family and wheel with you. You're welcome any time. I also like those rims on your truck. They go good with the green.
(couple videos shortly)
_________________
Chevy Power!
Long live the Republic
"Violence is not always evil. The judicious use of violence and those willing to use it without hesitation is often all that stands between wolves and sheep."
Build Thread