EDIT: This is really more of a "design" thread. For current sales offerings, please refer to the "group buy" thread: viewtopic.php?f=35&t=1275&start=0
We felt these needed their own thread. These are still sort of a work in progress. Kyle came to me for some metal to do something for a bumper, and we came up with something. Ended up looking pretty good, but having to use some filler with the body lift. The original conversations, drawings, and prototyping are here:
viewtopic.php?f=9&t=963&start=40
The same bumper test-fit on my non-lifted TB. Still needs about 1" of vertical addition.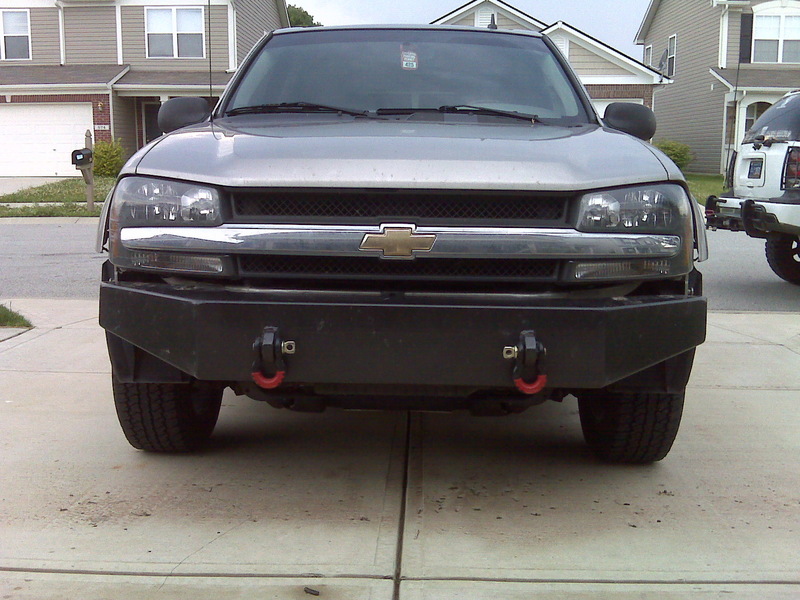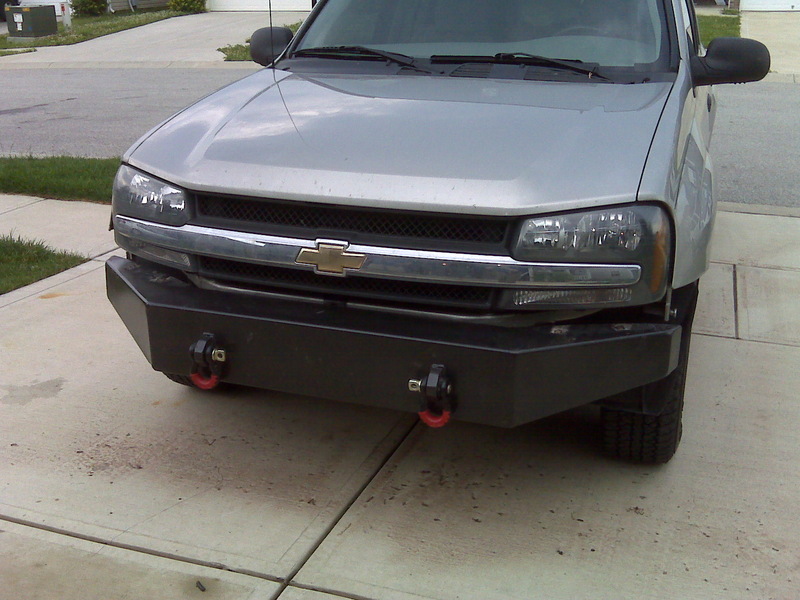 The level shown is 1" tall.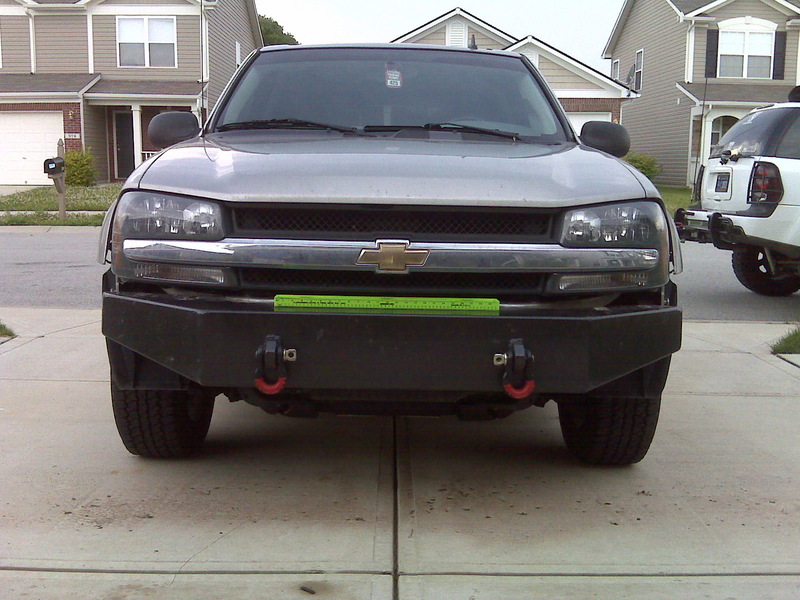 I didn't want to make it another inch taller and still be flat in the front, so here is what I'll be prototyping in the next week or 2: