MDB's Skid plate came yesterday, so we decided to do work today.
The facts:
The stock tow hooks were a "must" to keep. The only way to do so was to flip the bumper so they would be on the top, and not on the bottom interfering with the skid plate. We also cut the ears off of the bumper as well.
David had to modify his skid plate ever so slightly to accommodate the Radiator skid plate - it just encompassed removing the front wing.
I wanted a nice custom look to the skid plate, so, to keep up with my orange flair colour, I used a Chevy emblem and sprayed away.
I refinished the bumper as the bumper cover did its usual wearing and tearing of the original paint.
I also took care of the most important mod of all - the ORTB decal.

Scroll to the bottom of the set for the crown jewel of this all...the finished flipped bumper.
Although I am extremely uncomfortable driving without the bumper cover, this will have to do. More motivation to suck it up and send Mike my deposit for a bumper.
I know this is a common thing (the skid) but it was significant to us, especially with this whole flipped bumper.
I'd like to thank Dave for the help, and Mike for the awesome customer service. Please bring an MDB Decal to Tecore!!

I'd also like to thank the girls for taking pictures and helping out too.

The photos:
(The oil type slicks you are seeing are 2% oil, and 97% power steering fluid...don't ask.
)
Cutting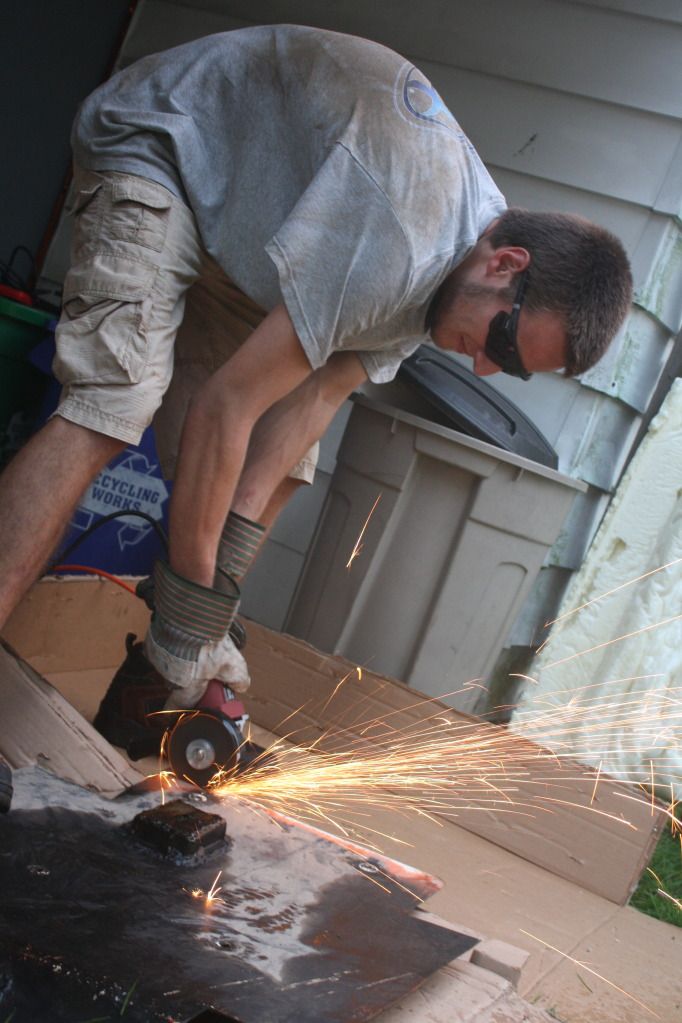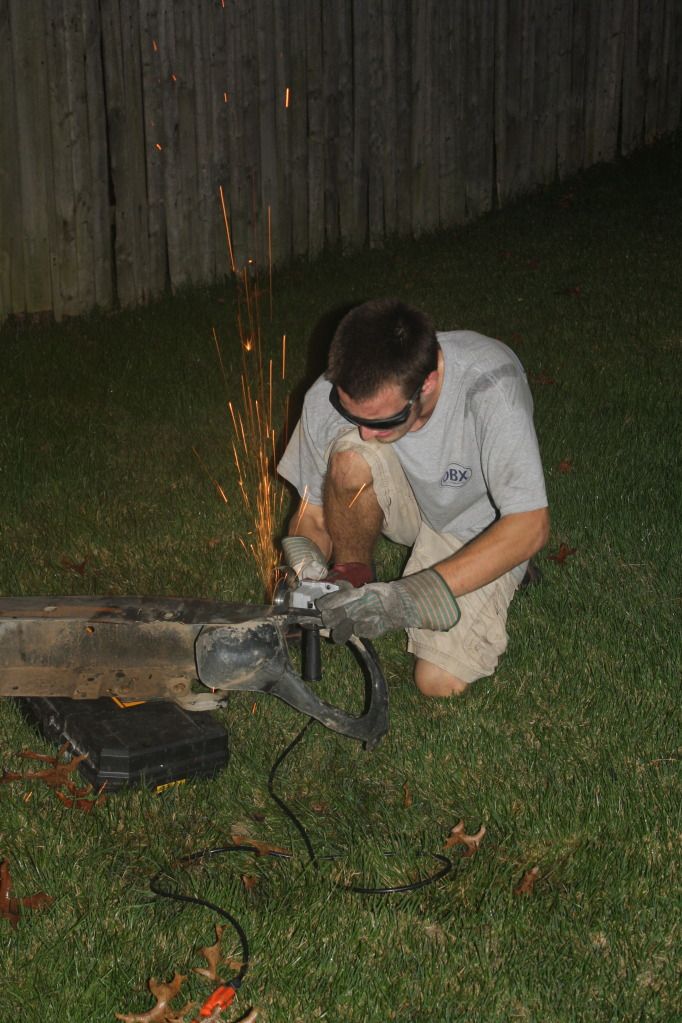 Lol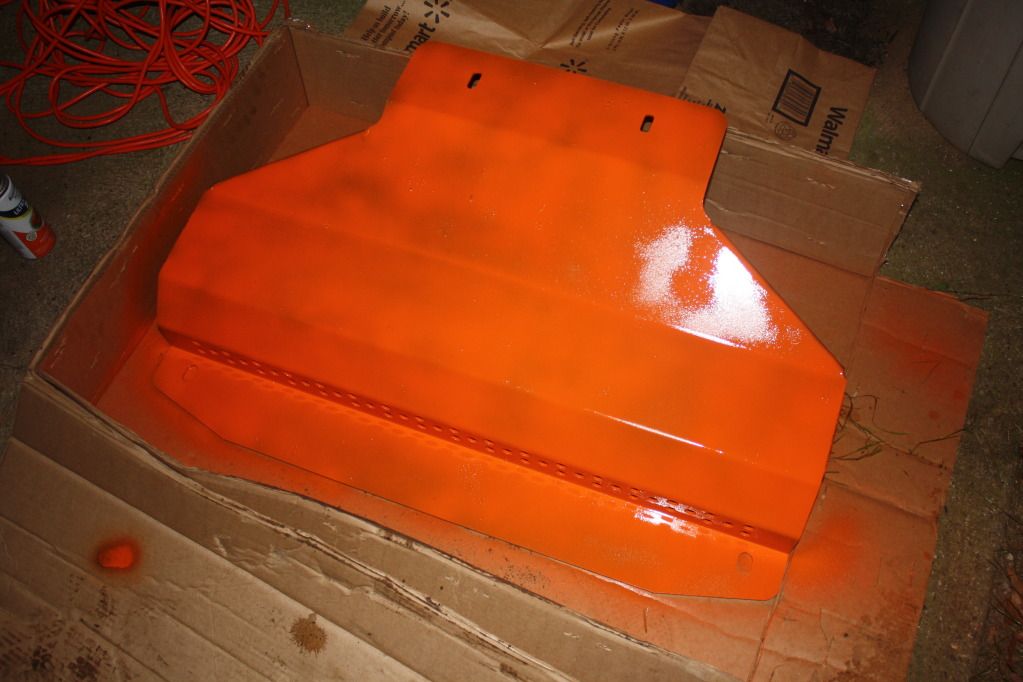 She mad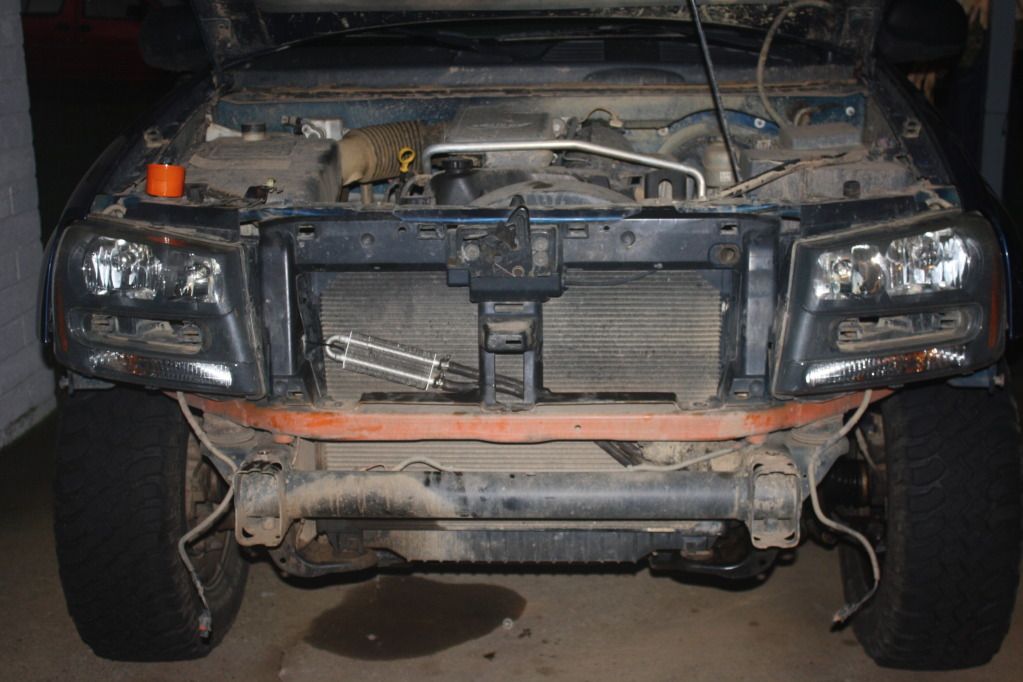 Finished!
Flipped bumper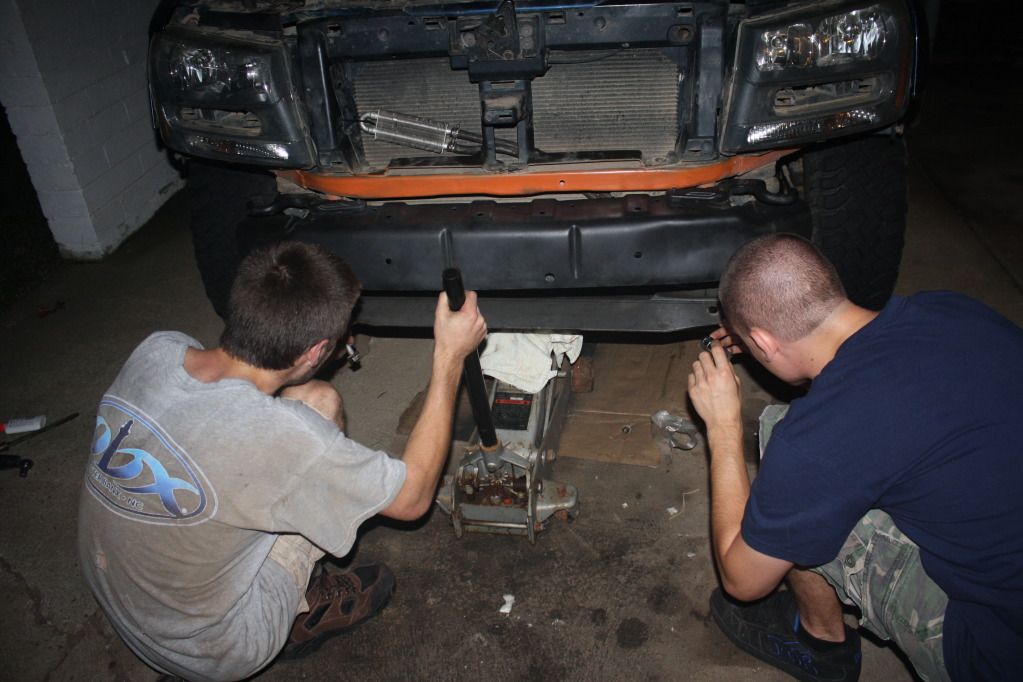 It got annoying afterwhile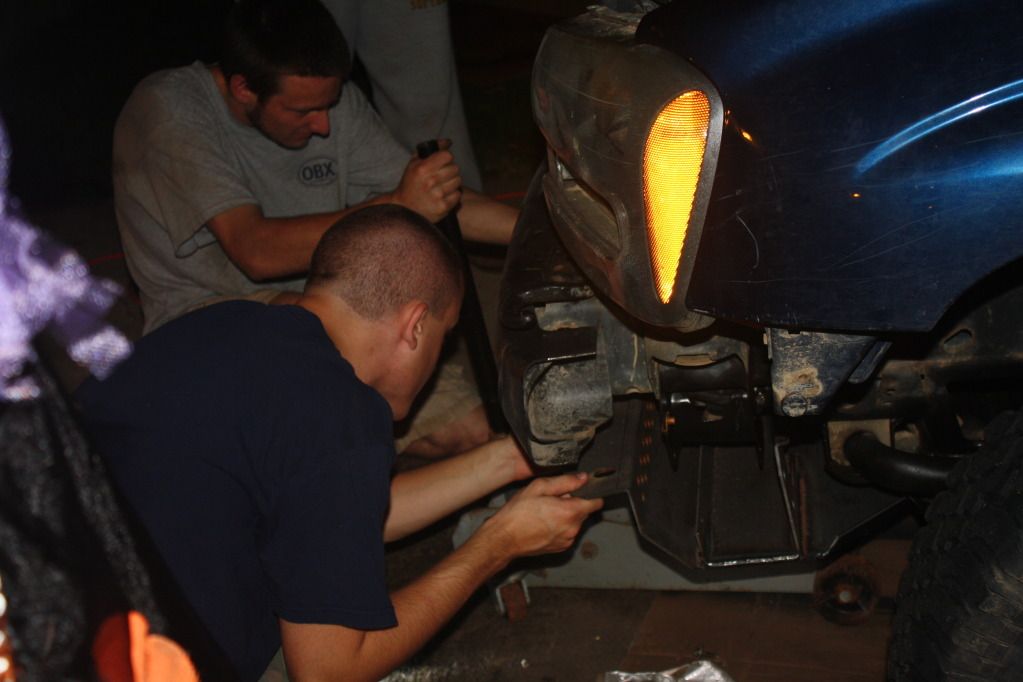 It was a joint effort! (Cindy helping Dave)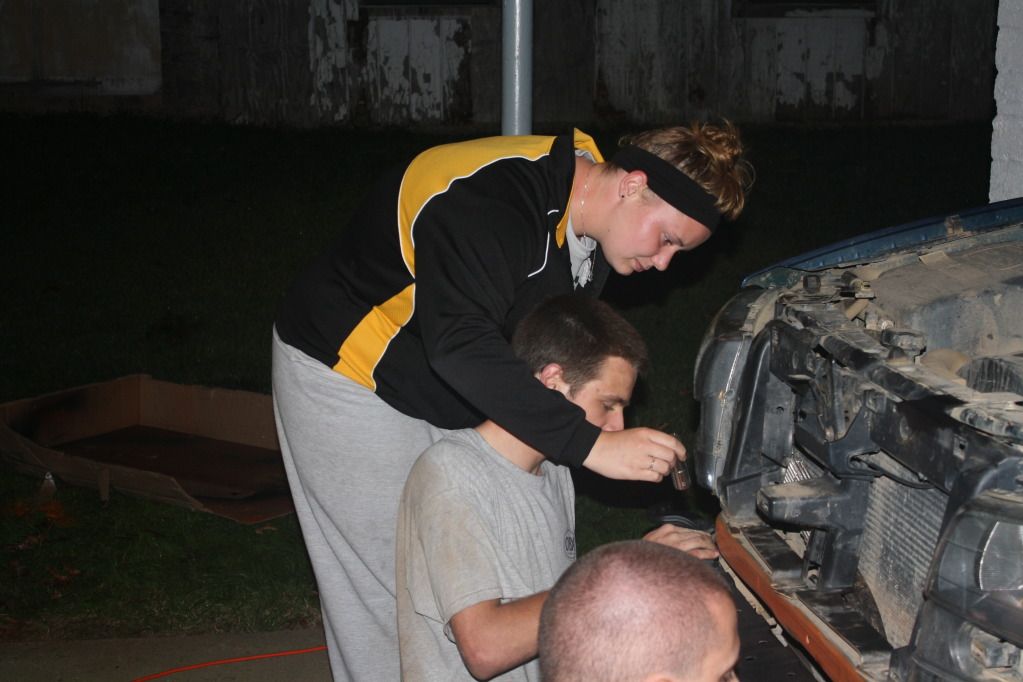 BOOM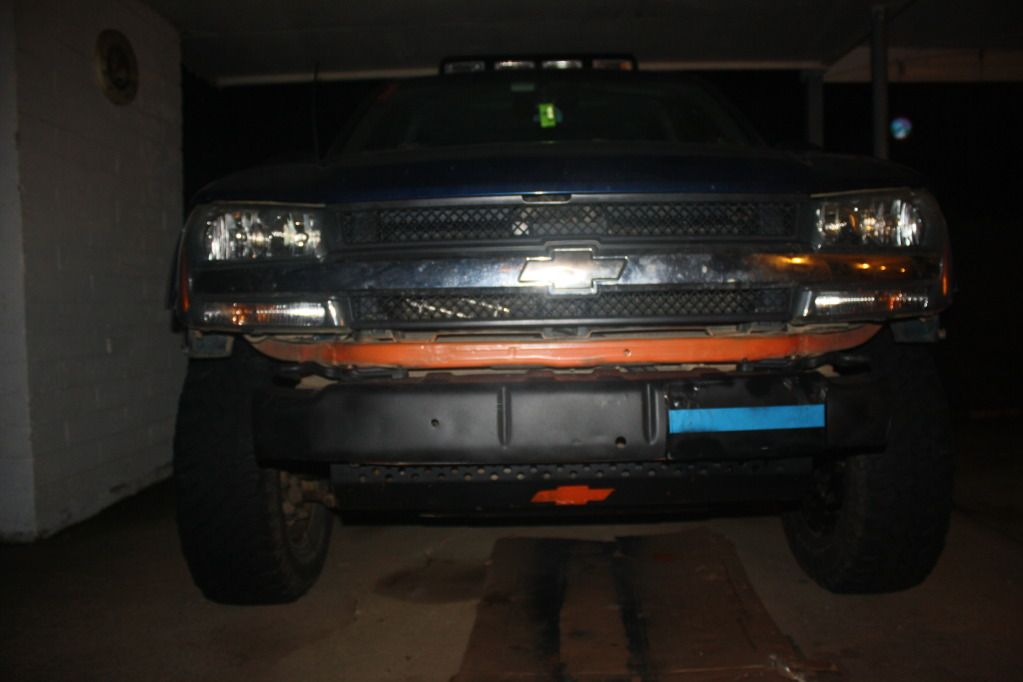 Side view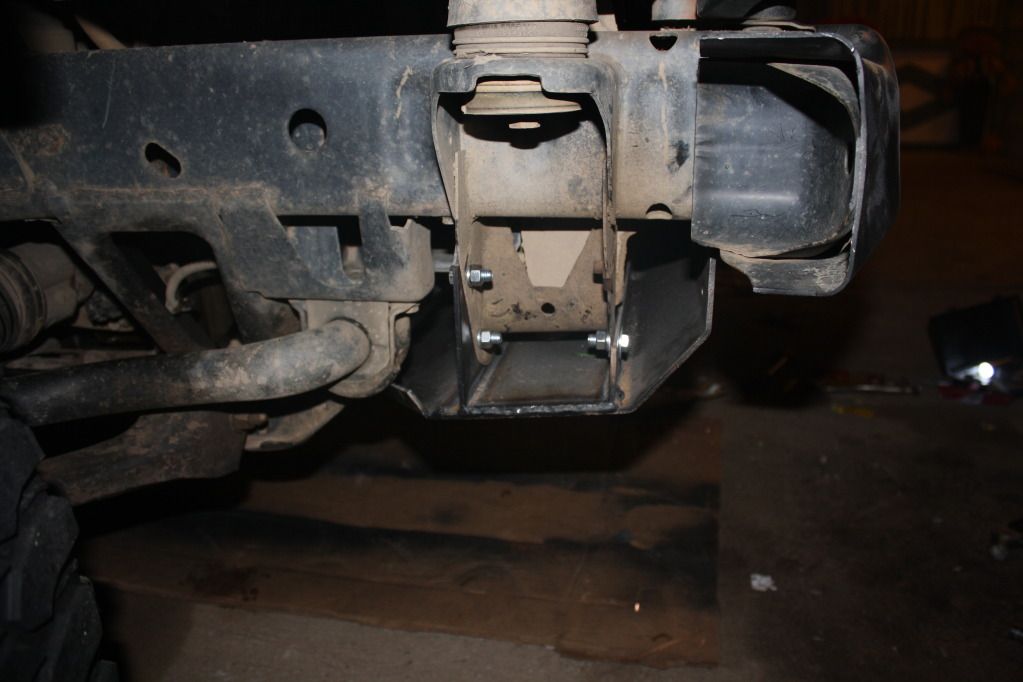 Connection to Dave's skid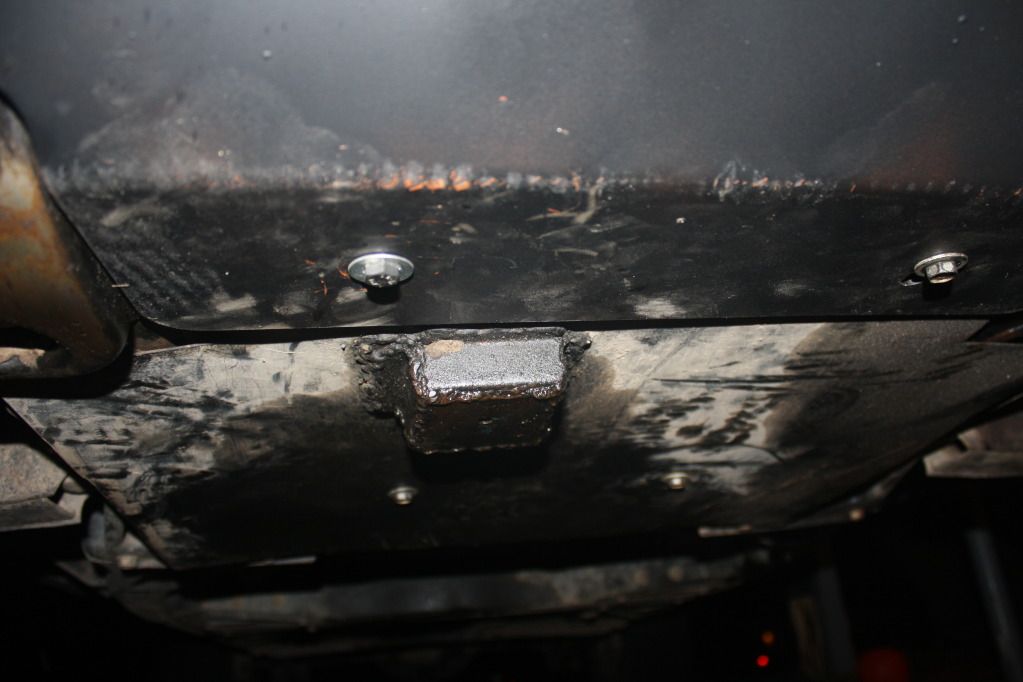 Flipped bumper WITH TOW HOOKS
- First of its kind?