So after Tecore 9 when ErikSS bent his inner tie rod, we had the idea to figure out a way to strengthen the inner. Now some of you have seen the Fabtech and Rareparts set ups that cost well over $250. I have installed Rough Country sleeves (Part: Rough Country 1103 - HD Tie Rod Sleeve Upgrade). They're $35 for the pair and they're installed right over the HD conversion inner tie rod. These sleeves are made to fit HD OEM diameter inner's so if you have Moog or any aftermarket TRE then you'll have to do some drilling of the sleeve with 5/8 drill bit, I used a 19/32 bit, but had to do a little reaming of the sleeve.
How to:
Step 1: Jack up the car and remove the tire.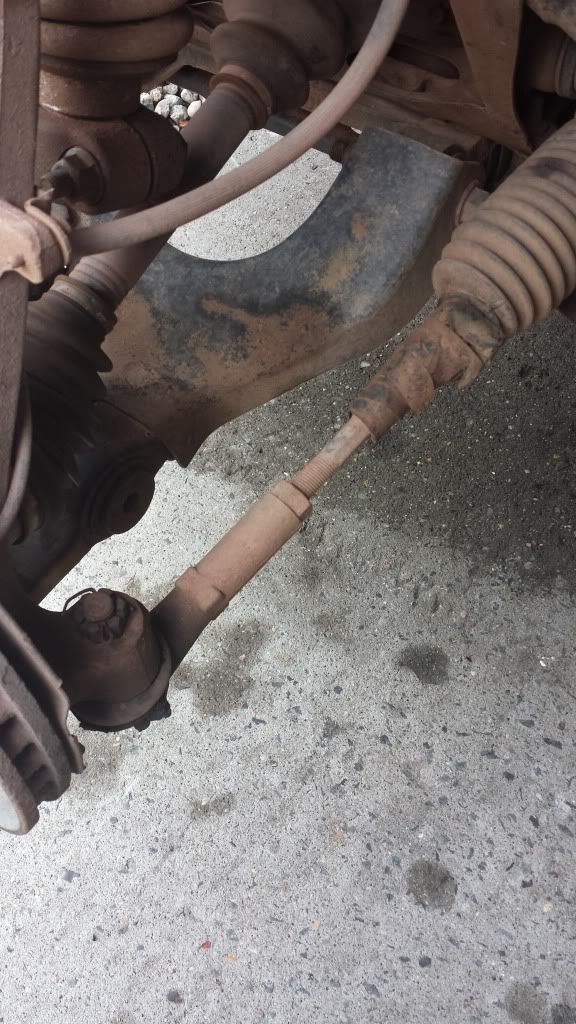 Step 2: Loosen Jam nut before removing the outer TRE
Step 3: Remove nut on outer TRE
Step 4: Unscrew the outer TRE off of the inner (you can try and count the number of turns you spin off to get the alignment as close as possible)
Step 5: If you do not have HD OEM diameter TREs you will need to drill out 3/4's of the inside of the sleeve. Personally I used a Hand drill had more control then if I used a drill press which I tried at V7guys the night before.
This is with the drill press.
I used a pipe vise and a hand drill and worked much better.
Step 6: While drilling, drill half way and attempt you screw on. I stopped a couple of times just so I didnt drill to far, you'd want it enough so the alignment shop, so drill deep enough to get play with the outer TRE.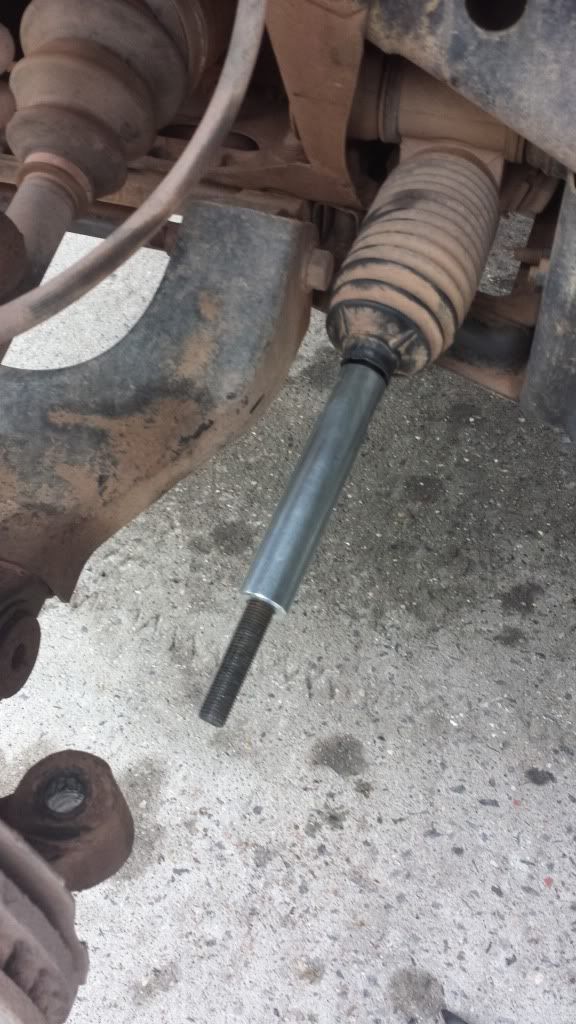 Step 7: Cover the threads and non threaded part with anti-seize so the 2 metals do not fuse together and screw the sleeve all the way on. Then reinstall the outer TRE, if you counted it'll be easier to get the alignment closer.
This is how much space I left for alignment on both sides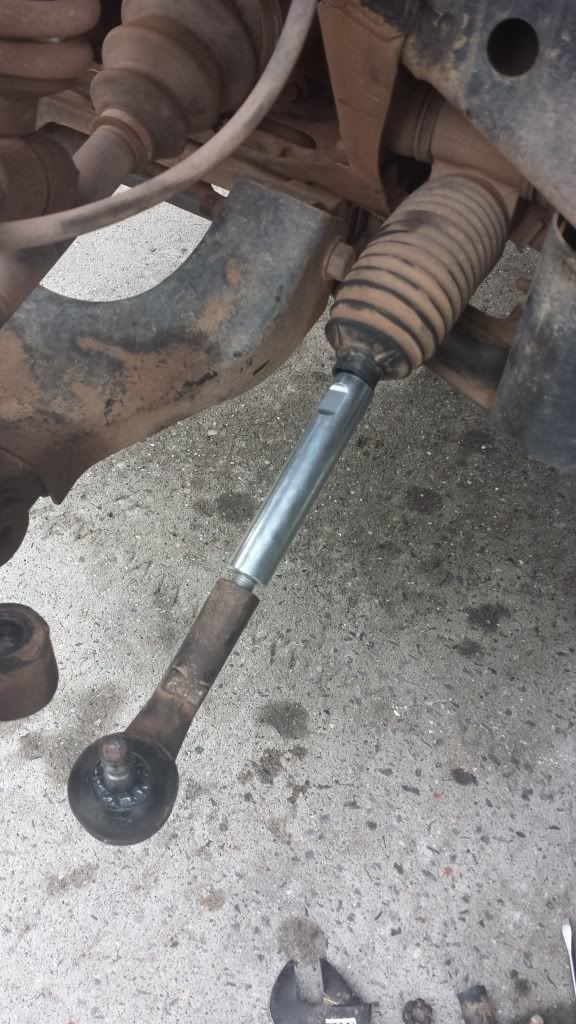 This is the job completed after the alignment. The sleeve will be used as the Jam nut so you do not need the Jam nut anymore.